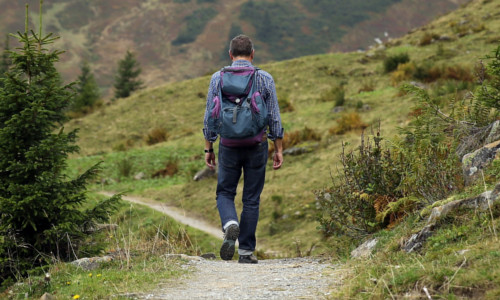 You may find this impossible to believe, but before I had my first hiking experience, I had never hiked in my life. Just like any other amateur, I was also unaware of a lot of the things which were out there waiting. It is essential to avoid certain mistakes while hiking for the first time ever in your life. So, yours truly would like to give you some useful tips to make your first backpacking trip a good one. From being fast to being polite and leaving no traces behind, this guide is going to be all for the first time hikers.
Being Friendly To All
The first and golden rule to kickstart your journey as a hiker is to be friendly with everybody who is traveling with you. Being polite, being humble and being warm towards everybody is a trait of being socially active and friendly. After all, you are going into the woods with them, aren't you? You need to have friendly and good relations with everybody - and I mean everybody. Making friends will obviously help you in a lot of other ways too, as you are going to be climbing cliffs, and those steep stiff mountains. In that jungle while you are without your family, you might need somebody to talk to.
Give others their space
There's a difference between being friendly and being clingy, and everybody needs their space. After all, everybody is there in those woods or on those mountains to enjoy solitude and peace for some time. People want to be alone, they need to sit in peace, enjoy the nature and feel the solitude out there in the open space. Just make sure to keep in mind that others may not be as eager as you are to socialise and make friends.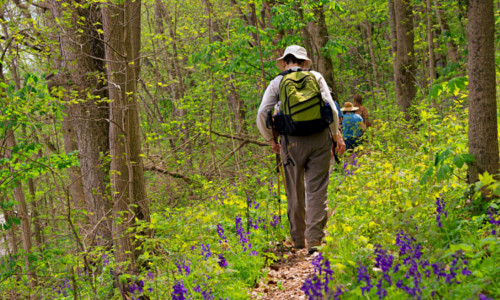 Bringing your own stuff
What you have to remember is that you are on your first hiking trip, therefore you ought to be having all the stuff that you need already with you. Going around asking people for petty stuff, or something that you haven't brought might annoy people who have walked miles and are tired already. It should be your own knife, your own multi tool and your own cheese grater. Having your own stuff prepared with you is going to boost your confidence without pulling you down. Nobody feels good when sharing a tent or a cup of coffee after being exhausted. Do they?
Hearing out your own voice
Being too loud, being too shrill, being too rude; None is going to get you anywhere while you are hiking for the first time. Being soft sounding and being polite is the fastest way to make friends anywhere. Your shrill and loud noises may cause people to hike rapidly in the other direction. It is most polite to greet new people with little more than a whisper, in order to put them at ease. As you get to know them, you will find your own tone of voice and settle into a routine, but at first, you want to make clear to them that you aren't going to shout your head off.
Follow these tips, head out with someone who has some experience under their belt, and your first hiking trip will be off to a flying start!