The summer sun makes for a perfect excuse to get away from all the hustle-bustle of daily life and spend some time out in the blissful nature. A happy holiday doesn't necessarily have to include an expensive trip to the Caribbean or backpacking through Europe. In fact, a cheap staycation under the canvas is a perfect way to spend the weekend. All you need is the right equipment and some tips to cut the costs without letting them cut any of the enjoyment. We have included a few prime, but cost-effective locations to enjoy your British camping holiday, along with cooking and camp cleaning tips.
Affordable Campsites for your British-Style Camping Holiday
As enticing as it sounds to spend the weekend at a typical campsite in a place far from home, it might require spending loads of money.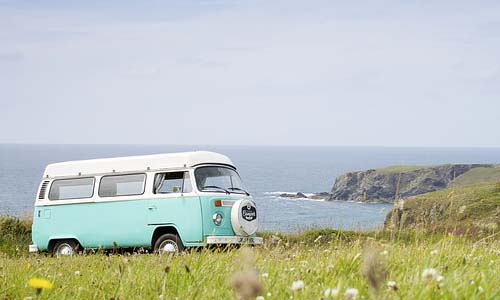 However, if you're to explore the road less-travelled, you'll be surprised at how much money you can save and still have fun! Let's check out such penny-saving locations.
Camping in the Secluded Hoggarths Campsite, Keld
Get the magnificent view of Upper Swaledale when you camp in the Hoggarths campsite. It is set in a quiet, secluded location next to the river and welcomes tents, caravans and motor homes. It does not have any toilet or washing facilities, but personal toilet tents are welcomed! They offer drinking water and fresh eggs, allow campfires and welcome dogs on the site. If you're ready to go back to the basics, you can camp from £3 per person per night and do not need to book in advance.
The Diverse Landscape of Ninham Country Holiday Campsites
Although it a sight to behold and explore in every season, the Ninham Farm is especially pretty during the blissful summer. It is situated on the Isle of Wight and is an idyllic location for camping, touring and self-catering holidays. The best way to explore the scenic countryside and the beaches of the island is by cycling on the bridleways or taking delightful walks on the footpaths. The cost of camping in this area starts from £5.75 in low season and £8.25 in high season per person per night.
Shell Island- The Peninsular Paradise
With a whopping space of 330 acres, Shell Island remains the UK's biggest campsite and will give you the freedom to camp wherever you like. With huge stretches of mudflats overlooking the marshes and set against the backdrop of clear blue skies, this place gives an island sort of feel. You might even spot a dolphin swimming along the Cardigan bay and will inevitably want you to keep coming back here each summer! Camping here is surprisingly economic, starting from £6.25 per night for an adult, £2.50 for a child and £2.00 per night for dogs.
Take Care of your Camping Gear
It is important to invest in a good-quality tent and above that, to take good care of it. To do that, always put a footprint underneath. It will keep your tent floor clean and protect it against excessive abrasion. Make sure you never store it in a damp or wet condition and keep it far away from direct sunlight. Treat those poles well and always be kind!
Cooking on Camp
If you're an adventurous soul, it's best if you cook your own food on your next camping trip. Buying food at the campsite can be hefty on your pocket while cooking saves money and, let's agree, it's so much more fun!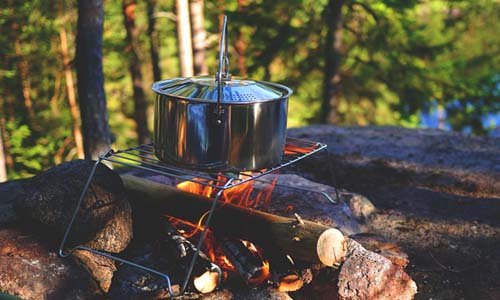 We suggest you prepare a meal plan beforehand and pack the items you'll require. Things like omelettes, curries and noodles make easy camping meals.
So, Get Ready to Camp!
Camping can be as easy and budget-friendly as fun if you contain the costs from spiralling with our budget camping tips. Never forget that it is more important to get out there and explore the great outdoors than spending huge amounts on the package holiday.