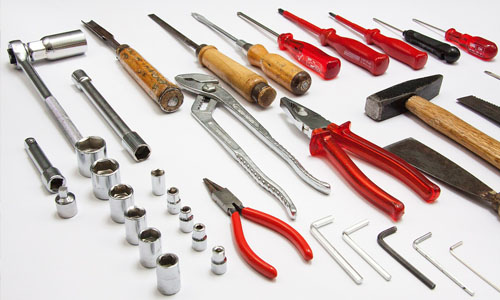 Rather than chucking your skis and snowboards into a cupboard, it's really best to have a proper storage solution for them as this can give them a longer shelf life. It's best to keep them on a hard, flat surface away from harsh sunlight and humidity. A great solution to this is to build your own ski rack - this'll not only save you the cost of buying a premade rack, but could also save you the cost of replacing your precious skis if they end getting broken due to poor storage. A rack of skis is a luxury, and you should build one right away!
You need:
Wood glue
At least four 4-inch lag screws and accommodating washers
Two 8-foot 2 x 4 boards
One 8-foot 2 x 6 board
Two 5-foot metal conduits spanning across a diameter of an inch
Two 5-foot PVC tubes, an inch long. It will cover the metal conduit
Around 50 3-inch wood screws
Tools required
A drill
Carpenter's square
A circular saw, chop saw or handsaw
Socket wrench or crescent wrench
Level
Safety goggles
Pencil
A spade bit, which is an inch long
Pipe cutter
A mallet
A stud finder
A measuring tape
Step 1: Choose a suitable location for keeping your ski rack
You need to find a place that's spacious enough to accommodate your skis. The height is simply dependent on how many skis are to be placed into it.
Step 2: Some number-crunching needs to be undertaken
Measure and cut both 2x4s 53.5 inches from each end. You'll get a couple of boards having a length of 53.5 inches. The other two boards would be 42.5 inches long. The planks having a length of 53.5-inches will serve as your front-facing boards.
Step 3: Take the other two boards, measuring 42.5 inches each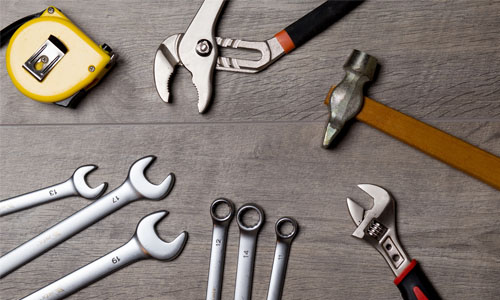 Cut the boards approximately 7 inches away from the ending. You will then receive four 7-inch board length, and two 28.5 inch lengths of board. These will simply be the boards touching the wall.
Step 4: Mark the points
Use a single pencil to mark those points where you plan to use a drill in order to create holes for pegs. Don't do it yet though.
Step 5: Placing the screws
Place the screws. Use one of the 53.5-inch boards. Using wood glue and wood screws, attach one 7-inch-long board. Measure an approximately 6inches of space, and add on a 28.5-inch board length. Measure another 6 of the inches and attach an additional 7-inch board. Then repeat the exercise using the second 53.5-inch board.
Step 6: Drill the peg holes
Drill the peg holes. Use the pencil marks you had made earlier as your guide.
Step 7: Determine the width of your rack
Work out how wide the rack needs to be by measuring the furthest dimensions.
Step 8: Join them together
Position the cut segments of the 2x6 boards in place. Use the wood glue and join those segments with screws.
Step 9: Put the mallet to use
Measure and cut the metal conduits for pegs. With your mallet, pound the pegs into the holes you drilled.
Step 10: Cut the PVC piping
Measure, cut and sleeve, PVC piping. The PVC piping should be cut to the same length as the exposed metal conduits. We made ours 12-inches-long.
Step 11: Your rack is ready
Your rack is complete! Now locate and mark the studs in your wall. It's important to attach the rack to the studs, not just the wall. Use the socket wrench, washers, and lag screws to attach the rack to the wall. The length of the lag screw will depend on how thick your wall is, use lag screws long enough to go through the wall.