How to Become a Pro Runner
We all want to keep fit and the easiest way to quickly get back into shape is to run. I recall it was really hard for me to run when I began my fitness tour. It really was a challenge! With the right clothes, I had my favourite shoes on, but the issue was how to get better at running to get fast results. Better running can mean different things for different individuals, and a wide array of strategies can be involved in the path to progress.
So, I will share some simple tips that will help you improve a bit and get back into your favourite dress or help you to win that marathon in the city!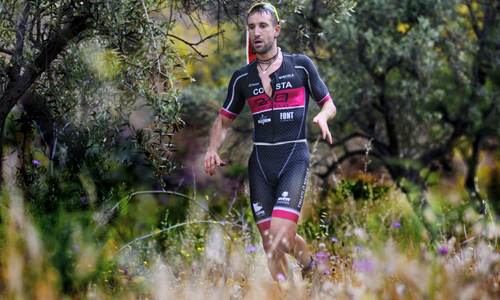 Plan Your Aim!
Trust me, you must have a goal or aim planned with you. A significant first step towards improvement is the accomplishment of an achievable goal. But make sure you prepare practical goals. Not only can these milestones inspire you, but they will also allow you to assess your progress report. For instance, you want to run in your college marathon race and you have just 1 month. What will you do? Set a roadmap! Establish a plan for how much you are going to run in a day, or how much distance you are going to cover. This will undoubtedly provide a gap for change, and you never know you can win the marathon, too.
Get Out of Comfort Zone
I know we all don't like exercising. But you know rather than stressing the same muscles and joints every day with extra miles, replace your workout with some of the core strengthening exercises. With workouts, you can miss running in a week as this will not only make you quicker, but will also give you a break from your monotonous workout plan. If you are trying to improve your running, strength training and cross-training can bring advantages.
Run with Proper Posture
This is important when running to maintain a good posture, as it will help you enhance your performance. This will help you improve your pace and accomplish new objectives. Examine yourself to see how you can make it easier for you to run. Start by inspecting your upper body; relax your shoulders and the upper arms. Run quickly but don't swing; it causes the braking force to be excessive. Following these basic steps will help you to change the balance of your body and change your running.
Run more, Stay Strong!
Make sure you add some extra miles per day while preparing your running schedule. Because this not only increases your pace but also strengthens the muscles & ligaments of your leg. Very long runs will also explain how you can handle hydration and nutrition. I remember how it was hard for me to run longer distances every day, but it became easier for me with time. It also gave me an idea of how my body would function in marathons and long runs.
Note Your Results
We have so many sophisticated applications in our smartphones today that we can easily monitor our progress on the go. You can use them to keep a record of your other exercises as well, in addition to monitoring time, distance and speed. This allows us to consider the results of our success and to give us an idea of where we currently stand!
In Conclusion
If you really want to be a good runner or want to enhance your style of running, then these measures will help you. I know it may not be as easy as it seems, but it will give you positive results and help you achieve your goals. What are you waiting for? Grab your shoes and get set go!