Imagining what your dream hike should be like? We all want something special. We have got 5 beautiful places that you must check out in your life for an amazing experience.
Alaska: Seward Waterfront Shore
This beautiful 1.9 miles long hiking route is great for those who love a brisk walk. Home to some of the most amazing and rare wildlife species, Alaska is always ready to mesmerize you with its spectacular waters and landscapes. Relax in this place, click pictures, and have a memorable hiking experience. Summers would be amazing for a swim but winters are too chilly.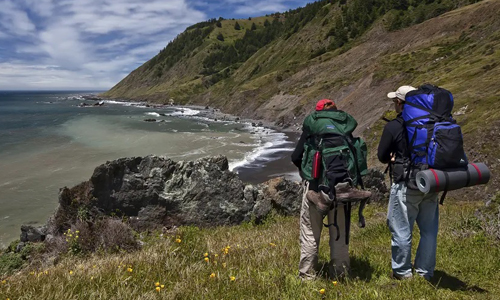 California: Ho Chi Minh
This one is different from the Vietnam city. For starters, it's located in California. And it is an easy 0.6 miles long hiking trail fit for newbies to experienced hikers. Make this route the perfect path to bond with someone special. The exquisite beach view, the fresh scents in the air, and the sounds of birds chirping give a very romantic vibe. However, stay clear of slippery ledges. That's the only thing you need to be wary of.
Virgin Islands: The Money Bay Bight
If you want to have a hiking experience on an island, this place brings to you the perfect opportunity to do so. The destination is located on the beautiful Norman Island. The beach is enormous and the hiking route is about 5.6 km. The hiking route isn't a difficult one. Plus, it's a safe path for kids and even pets are allowed. This can be the ideal holiday for you and your family. You will see people running on this trail every now and often. It's simply exquisite to know how such a beautiful place exists on earth.
US Virgin Islands: Santa Maria Beach
The Virgin Islands can be a bag of surprises when it comes to bringing to you amazing opportunities for outdoor activities like hiking. Located on the famous St. Thomas Island, this trail is meant to take you to explore the island up close, and personal. Enjoy each moment of this route with its mesmerizing beauty.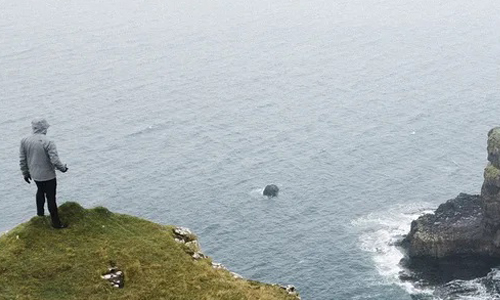 Canada: Valley of Five Lakes
Located in Canada in the beautiful land of Alberta, this is a picturesque place that makes every minute magical. Canada is not profoundly known to be a beach destination but it can be home to some of the best lakes that you must have a look at once in your lifetime. The beautiful place is 4.5 km long and it is both family-oriented and pet-friendly. The best time would be to visit during the summers since that is the time when you can enjoy a swim in its crystal clear blue waters.
California: Torrey Pines Beach
Amalgamating pristine landscape beauty and beautiful hiking routes, the Torrey Pines Beach Trail Loop is 2.3 miles long and is easy to walk on even for beginners. The beautiful place overlooks the ocean giving viewers a spectacular experience. The air is fresh and salty, bringing the scents of the sea and you will love how the place awakens your senses. And if you want to spend the night here, you can have a memorable stargazing experience.