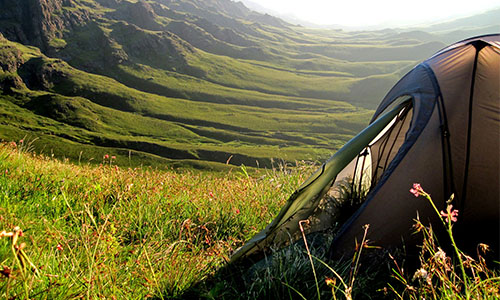 Camping and vacations with the family are perhaps the most exciting things to undertake. You get to interact with each and every one, which is not possible at home as all of us tend to be occupied by work. Most of the time, we are busy staring at our smartphone and computer screens. In such a situation, a family vacation (a camping trip) helps you understand the strengths and weaknesses of each and every family member.
A Comfy Sleeping Bag
The perfect family-size bag is spacious enough to accommodate 4-5 people. It is made using heavy-duty material that would ensure that this sleeping bag lasts for years to come.
Ice Cooler
A reliable and budget-friendly ice cooler can store and preserve ice for five days. Also, it can be kept in the car with ease and doesn't end up occupying too much space. You can store your milk jugs, food, and desserts in this cooler.
A Complete Camping Cookset
This set should contain everything, right from bowls, sporks, a stove, a wind blocker, and a pot. It is a comprehensive cooking kit catering to all your cooking needs while camping. All of this is optimally-sized and fits into a small box.
A Camping Heater
If you're camping in a hilly area, it is advisable to carry a small camping heater along. You do not want your body to shiver at night when the temperature hits absolute zero. It would be a beautiful thing to carry a heater along in order to stay warm and cosy during the wee hours of the night.
A Decent Tent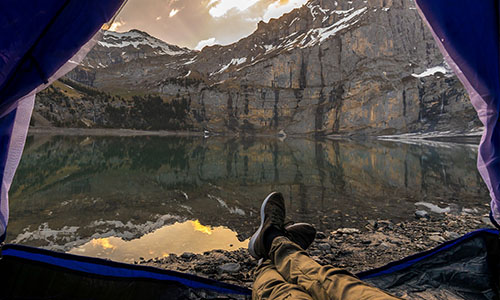 You need a spacious tent with ample headroom, to make sure no one catches it with their bonce and brings the whole thing tumbling down. A good tent is also waterproof and easy to set up.
A Fire Camp Grill
All of us like heating food on fire. Roast your favourite meat on the grill and enjoy the feast. You can also heat your coffee jug on the grill.
A Pellet Grill
These are wooden pellet grills featuring temperature controls. You can smoke, heat, and grill your food with the pellet grill. Simply put, this grill is a blend of an oven, a smoker, and a grill. It offers you a great way to enjoy a barbecue during a fine evening in the woods.
A Solar Charger
It's impossible to stay away from your smartphone even while you are camping. Your smartphone can be very handy in case you misplace the map and the compass. It is always useful to keep a solar charger at hand in order to keep communication channels (your smartphone intact).
A Coffee Pot
Having a hearty cup of coffee is the perfect way to start your day. The campfire coffee pot can be heated on a stove. It makes sure that you don't have to stay away from your favourite drug, i.e. caffeine.