Trekking or hiking up the mountains during winter sounds risky and challenging. Not everyone loves the idea of chilly nights, walking on a thick layer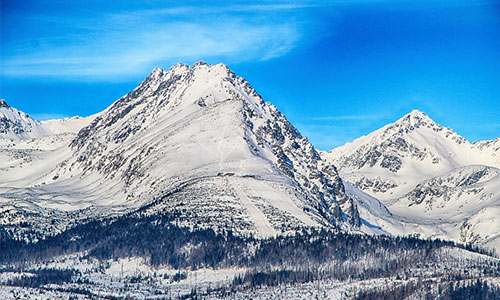 of snow, frostbitten fingers, and blistered cheeks. But once you try it, there's nothing more magical than the winter hiking. Of course the struggle is real, but this "Miserable Good" walking can give you an amazing lifetime experience. You can go for ski, snowboard, have the best kind of food, bonfire, and what not.
Everything sounds pretty exciting, right? But, if you're a newbie to this thrilling sport and afraid of taking the first step, just go through our beginner's guide and you'll be fine. So, for the sake of brevity and to help you get started - remember, the road to a successful winter walking is preparing a plan of action in advance and you're ready to head out of the house.
Winter Clothing
Winter warmers are definitely the most important consideration before you make it to your destination. In brief, winter clothing is all about the right layers.
Get the perfect pair of socks that helps keep your feet dry and cool. The socks with the moisture-wicking feature are simply best as they protect your feet from getting chilled as you sweat.
Coming to the base layers, packing a wicking and fitted shirt will keep your body warm while absorbing the sweat.
Now for the layers, a loose fitted shirt or a lightweight fleece would be a great option to carry over the base layer to keep your body warm.
The outer layer should be windproof and waterproof as well. There are a lot of picks and styles available in the market, like jackets with zip-off sleeves, so you can remove it when it gets warm.
An ideal pair of gloves for your hands, warm headbands for the ears, and a mask for your face made from moisture-wicking fabric can also keep you warm.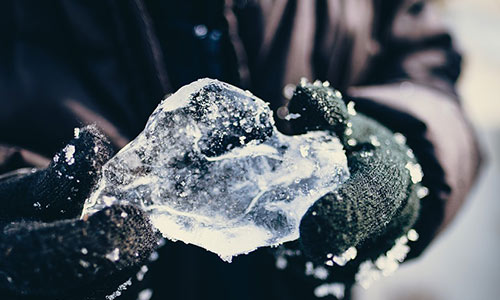 Emergency Kit is a Must
Since the sun sets early in winter, packing an extra torch and head torch will be a smart idea. Don't forget to keep spare batteries for both the equipment. Extra socks, thermal gloves, and top, a buff, a pair of goggles should also be there for extra protection. Reflective vests and LED armbands can also prove helpful. They are quite affordable and will help you stay safe throughout the journey.
Know, How to Navigate
There are days (blue skies and perfect weather conditions) when navigation might be a cakewalk, but chances of facing tough days can also be there, like in case of poor visibility and harsh climate. Here, your navigation skills will be tested. Always stay confident, get ready to use the map and compass to relate the place, use your skills of counting paces, contour interpretation, and able to take a bearing.
Some Additional Tips
Take easy and stable baby steps as you start walking up the hike to save more energy.
You can always carry poles along for balancing as your foot will shift while walking on the snow with each step you take.
Before you go, ensure you check the avalanche and weather forecasts and learn the skill of decoding what they're trying to say.
Pack what you Really want. This will also depend on for how many days you're going to stay.
You see, a few important pointers to remember and you can complete the challenging winter walking without feeling nervous. Of course our first experience will be full of obstacles and difficulties, but will definitely be an experience worth remembering.
So, worry not, get prepared, lace-up your shoes, layer the body properly, and you got this.