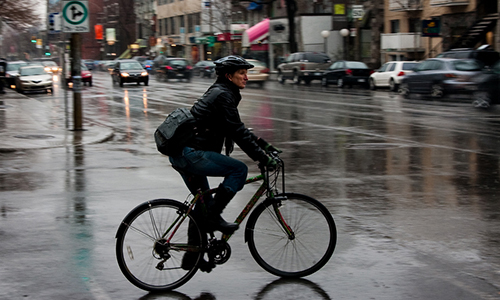 Winter is the season that gets mixed reactions from people. You will find some people love winter then there are others who hate it. The days are cold, wet and it gets dark early unlike the summer where the days are long, bright and sunny. The cold days are also hard on the cyclists and the health enthusiasts take a back seat too. Winter is all about lying in a cosy bed and eating warm food. The food is more enjoyable and the craving for food is even more during winter as there are a lot of options in food.
For the cyclists, this time is very challenging, and you will also see very less people on the road at this time. Poor weather conditions discourage the cyclists to go out and is the main deterrent. But, this can be a great loss for those who are training around the whole year. Hence, you need to stay motivated during this time and not lose sight of your fitness goals. Here are a few tips for you to keep your spirits high.
Plan and Train Harder
If you have a plan on which you have been working before then you must stick to that plan. Don't stop for any reason and get yourself equipped with the changes in weather, temperature and lights. Winter cycling can be a good option as you are not going to feel dehydrated that you often feel in the summer. Even, training in the cold season will help you get prepared for the spring and summer months. You can always make some changes. If you stop cycling during the winter, then you might find it difficult to get back to your usual routine. So, stay active during this time no matter what.
Stay Safe on The Road
As the days are darker in winter, it is important that you stay safe on the roads. Wear clothes that are visible to reduce the risks of any accident. High-Viz or brightly coloured clothing improves the visibility no matter what the season. Besides, good bike lights and reflectors are also important to increase your visibility on the road. You can also opt for mudguards or cycling glasses to prevent water flicking up into your face during wet and rainy conditions.
Layer up well
Cold is the reason most people feel reluctant to go out. For this, you can wear proper winter wear. The idea is to keep yourself warm whenever you go out. Gear like jerseys, gloves, gilets, baselayers, and warmers will help you maintain your body temperature. This will surely make you feel more comfortable. In case you are cycling in rainy weather, you can opt for windproof and waterproof overshoes, trousers, socks, or jackets so that you don't feel wet and cold.
So, winter shouldn't put you off from training and stop from reaching your goals. Whether you are cycling as a routine or preparing for a competition, it's necessary that you stick to your plans. Equipping yourself with the right gear is the prerequisite.