Living in the UK means that you have to tackle to unpredictable weather and the rain. It might seem simple but it is not! There are a few considerations one must take into account while tackling the rain.
We all try and avoid getting wet during a sudden downpour and stay inside when such a situation occurs. But, there are ways when you can enjoy the fresh smell of the soil after a quick downpour as well as sit comfortably and watch the sun shine again.
There are a lot of problems that each of us face during such a situation. Here are some of the ways through which you can stay dry and make your walks enjoyable at the same time: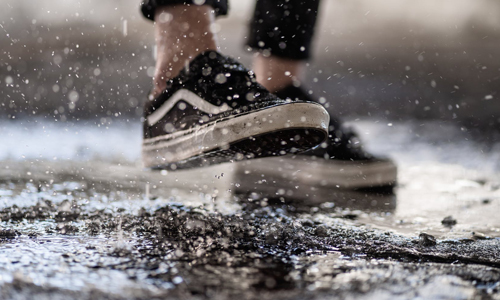 Wet clothes
We all hate the stench of wet clothes. It is something that is not good for your body. I have been drenched most of the times up till my knee when I am commuting and there is a sudden downpour. It is not a fun sight to look at. There are days when my knickers get soggy too because of the continuous rainfall.
How do you find a solution to that? Well, I have been trying to tackle this problem since a long time now. There are few fabrics which can hold water for a longer period of time. Jeans, for example is one such fabric. If you want to avoid getting drenched in heavy rain and get your pants soggy, just try out any synthetic trousers. These pants get wet but they dry fast and do not hold as much water as jeans does. You can also waterproof your clothes with Nikwax Cotton Proof coating.
Water dripping from your clothes
It is one such thing which I don't enjoy at all; getting my clothes drenched and water dripping from my jackets. If your waterproof coats are good enough, they also have a downside. The water accumulates and drips down till your pants get soaked. You might get wet shins and have soggy knickers which can stay wet for a long period of time.
You can choose a longer waterproof coat, or raincoat to keep your clothes dry and safe. You can also opt for a poncho which might help you to cover most of your legs.
Foggy and wet glasses
Having your glasses get wet is one thing that you might hate. There are people who wear caps to avoid their glasses getting wet. What about the fog in your spectacles? There are many anti-fog sprays, cloth, which are easily available. The best thing to go for when you do not have one of those is to go for a baseball cap. It helps with the protection against rain as well as the visor that helps cover your specs.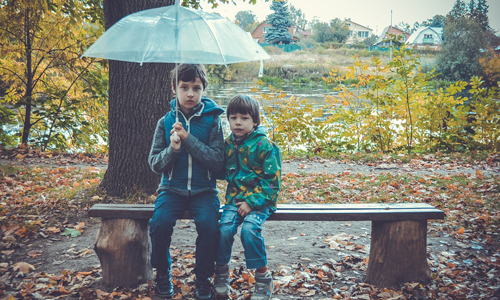 Feet getting wet
After you have managed to keep everything dry, it is time to look at the legs. Are they dry? Do you have to constantly change to keep yourself dry all the time?
There are shoes which keep your feet waterproof and are made with waterproof coating and materials. If you are wearing a sturdy pair of waterproof hiking boots, it is advisable to invest in waterproofing or after care wax products. This would help you keep your feet dry all the time and take care of your boots. The thicker the soles are it is more likely to keep your feet dry. It is recommended to see the height of the sole, before you invest in waterproof footwear or hiking boots.
Walking on a gloomy day?
When you are on the trip, it is essential to look at the brighter side of the day you have been experiencing so far! It might be possible that your feet are drenched; your pants are soaked and so are you knickers! But meeting your friends, or simply getting out there for a walk makes your gloomy day brighter. It helps you continuing with other activities.