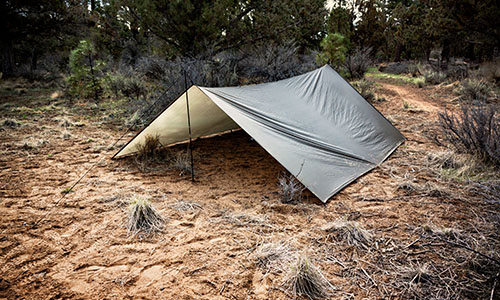 Ultralight camping ensures that you carry less weight on your back when you go camping in the woods. With Ultralight gear, you can go deeper and deeper into the woods without bothering much about the amount of weight you are carrying. Ultralight packing involves trimming down the ounces in order to eliminate unnecessary weight.
An Ultralight Sleep Pad
It is an optimal-sized sleeping pad designed scientifically. It can be filled in merely 5-6 breaths. When it's not filled with air, it is virtually non-existent and can be packed easily. It does not end up eating too much space. The inside of this pad features an anti-microbial coating that helps protect against harmful microorganisms. The pad is comfortable and long-lasting.
An Ultralight Sleeping Bag
The best thing about Ultralight gear is that it occupies less space compared to conventional camping gear. Also, it works as efficiently as conventional camping gear. The bag would keep you warm during the night when the mercuries plunge drastically. It offers you a great way to stay warm when it gets unbearably chilly.
Some Other Things That Can Be Trimmed to Reduce Weight
A Toothbrush
You can cut the handle just to make it lose some weight.
Socks
Bring a couple of pairs. One can be worn before you begin hiking, while the second pair of socks would help you keep your feet warm during the night.
The Cooking Pot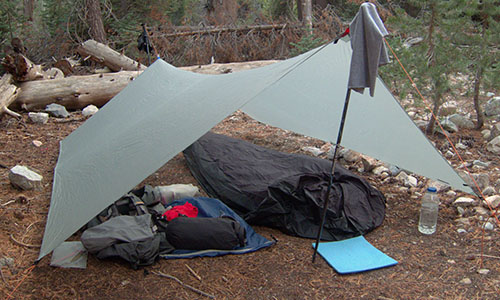 A titanium mug would act as your cooking pot, your coffee mug, etc. A titanium mug is sturdy and would occupy less space when compared with conventional cookware. It would also serve as your cooking pot and your food bowl.
The First-Aid Box
It is advisable to prepare your own first-aid box as the ones available in the market would be bulky. Your first-aid kit should have the following items:
- Bandages
- Rolled Gauze
- Antiseptic creams
- Aspirin
- Ibuprofen
- Anti-diarrheal medicines
- Antacid
- Antibacterial ointment
- Hydrocortisone
Sawyer Filters
The sawyer filter is lightweight and quite effective if you are planning to prepare a lightweight backpack. It can fit into your bottle and would filter the water that is passed through it. Clean drinking water is hard to find in an era where impure water is available in abundance.
A Tape Stick
It is advisable to reduce the weight of the duct tape. Try cutting a straw that is a bit larger than the tape's width. You can then wrap the tape from the roll onto the straw.
So, to top it all, the weight of your backpack would decide the distance you'd be able to travel. The lighter the backpack, the farther you'd be able to travel.