Whether you're enjoying some time away on a ski holiday or if you're just hiking locally, you'll need a jacket that keeps you protected this winter.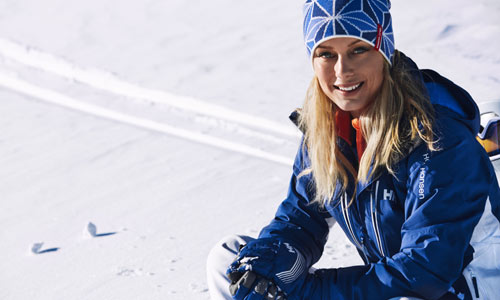 Weather protection
You can count on bad weather during the winter months, so having a waterproof that keeps you shielded is very important. Waterproof jackets often also offer additional features such as being breathable, lightweight or packable.
Considering the type of activity that you'll be wearing your layering system for is important, if you're wearing multiple warm layers to beat the chill but you're doing a high-energy activity which you're highly likely to get warm whilst performing, you will overheat which will negatively affect both your performance and enjoyment.
Down jackets will help to keep you warm which is great in chilly conditions, but they may lose some of their effect when it gets wet. 3-in-1 jackets can offer the best of both worlds, with two jackets often providing warmth and weather resistance individually.
Make sure it fits well
We always want our clothes to fit correctly, but it's additionally important during the chilly, winter months. Retaining heat is one of the most important factors – ensuring that our layering system works appropriately relies on well-fitting clothes.
Finding a jacket that fits well whilst having the ability to fit layers underneath can be a difficult balance to strike. Choosing a jacket slightly larger than usual may allow you to add an extra layer to your layering system, but may also negatively impact the effectiveness of your overall layering system. Remember: it's not the amount of layers that matters, it's the effectiveness of the ones that you do have.
On the flip side, having a jacket that is close fitting may limit the amount of layers that you can wear underneath it – your basic layering system should be the benchmark and the minimum fitting.
Appropriate features
All jackets have features, but it's important to ensure that the features of your jacket are suitable for the activity that you are planning on doing. If you're expecting wet or snowy conditions, waterproofing and breathability are the obvious features, but if you're skiing for example in cold but dry conditions, being windproof might top the list.
Unless you're planning on using the jacket for multiple activities in various conditions, it's more beneficial to focus on the key features that you require, as any unneeded ones may hinder you as much as others help.
Visit our website now where all of our products are available at discounted prices. Orders over the cost of £50 receive free shipping and free returns are available. If you have any questions, please do leave a comment below or message us on Facebook or Twitter!