If you are an avid skier and a snow lover and haven't tried Nordic Skiing, you have not explored all facets of this wonderful sport. Cross-country skiing, also called Nordic Skiing is an activity quite different from resort skiing as it involves skiing uphill. There are no lifts to take you to the perfect skiing spot and you have to find your way around the snow by yourself. As there are very few people skiing alongside you, you get to experience the peaceful and tranquil surroundings which you just cannot find at a resort. And as you go uphill instead of downhill, you are sure to burn a lot more calories, way more than in your resort skiing experience. Nordic trails are best explored with an accomplice, preferably a friend, or a relative. If you are setting out on the trail without much experience, read on and bolster your knowledge of Cross-country skiing.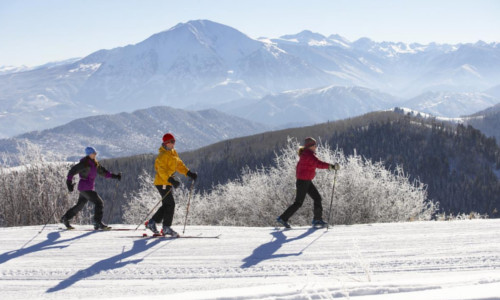 Choose from Classic or Skate
Cross-Country or Nordic Skiing can be done in two ways – Classic or Skate. Both types of skating demand different skill levels. Though classic skiing is as difficult as skate skiing, a basic skate skier still needs to master some technicalities to finish a trail run. On the other hand, classic skiing is easier for beginners to enjoy as you can go a long way before exhausting yourself, even with a poor technique.
Before heading out with one ski type or another, the first thing to determine is whether you have access to trails that are groomed for both skate and classic. Not all Nordic areas have skate trails, so you'll need to search thoroughly for the location of your trail run. Once you have figured out the right trail, you can head out into the open spaces and enjoy yourself.
Stay Fit
Unlike resort skiing, Nordic skiing requires you to be out on your own. The snowy conditions can change quickly and sometimes you have to fight the elements. In order to be self-sufficient, you need to have a certain fitness level. You never know when a calamity may strike and not being fit could be a great hindrance in staying safe.
Bring the Right Gear
Invest in right gear and be prepared for the unrelenting Nordic trails. Follow the weather reports and dress up accordingly. If the weather is extremely cold, wear three layers of clothing. In case the temperature is bearable, you can opt for a lightweight jacket to prolong your skiing run. It's also advisable to bring along a small bag in which to store a few of your favourite snacks, as staying energised will be crucial to helping you ski for longer.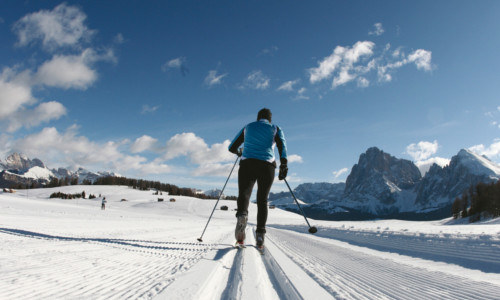 Learn from the Pros
Especially if you want to skate ski, you need to invest in a skiing class and get some good training before heading out. Nordic trails are quite demanding as you do not have the luxury of lifts to take you to your favorite ski spot. You need to learn the best technique and skills, so that you do not get exhausted on your excursions.
Join Avalanche Safety Classes
While searching for the perfect skate ski spot, you may wander into zones which may be prone to avalanches. Join avalanche safety classes and learn the methods that you need to stay safe on your trail.
Go Armed With the Perfect Selfie Camera
There is no better reward on a Nordic skiing run than accomplishing your set goals and discovering new trails. Bring along a phone which has the best selfie camera to share your joy with the world after completing a run.