The fear of the unknown is the biggest fear of them all. The uncertainty surrounding your first day at school or in the office can be quite daunting for even the most gifted individuals. No matter how good an athlete you are, your first hike can make for quite a nerve-wracking experience. If you feel uneasy about setting out on your first hike, I have a few tips from my personal experience which may calm your nerves.
My Story
Before sharing my tips, I would like to tell you that I only jumped on the bandwagon (of hikers) last year. I was never involved in athletic activities before that, and I started hiking only due to a forced initiative by my brother. I can remember the feeling of butterflies in my stomach the morning I set off on my adventure. I was uncertain if I would be able to survive my first experience. What followed that day has found a special place in my limited repertoire of accomplishments.
1. Build Stamina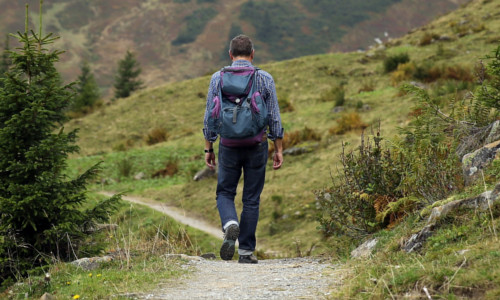 If you are not into fitness and do not exercise regularly, it is imperative that you start building stamina before going for a hike. At least a month before your planned hiking adventure, start jogging daily. The increased stamina will go a long way in making your hiking adventure successful. Otherwise, you'll get burned out early on and the rest of the journey will be a tough slog.
2. Select the Right Clothes
For people who do not hike, choosing the right clothes can be quite tricky. It's easy to assume that a decent pair of hiking boots are the only specialist item that you'll need, but in truth, there is more you can do to ensure that your trip doesn't run into trouble. Always choose function over fashion and buy clothes which are lightweight, comfortable, and water-resistant. Moisture-wicking synthetic fabrics are a great choice for hikers. Wear the right socks for protecting your most used assets: your feet.
3. Find the Right Shoes
Although hiking shoes are not the only thing you'll need, that's not to say that they aren't important. Try to do a serious hike without the proper footwear, and you will injure yourself. Invest in heavy-duty hiking shoes and feel the comfort on a tough terrain. Hiking shoes allow your foot and ankle to maintain your body balance and prevent you from falling when you move over small obstacles.
4. Holy Grail for Hikers – The Must-have Essentials
My brother introduced me to his list of essential items which you need to take along with you on any hike.
Fire starter
Extra clothing
Headlamp/flashlight
Compass
First-aid supplies
Map
Knife
Matches
Extra food
Sunglasses and sunscreen
If you are a newbie tagging along with a regular hiker, do not bother them by asking them about the use of these items. After the completion of your hike, you will know the importance of these essential items. Trust me, I have been there and done that.
5. Make Sure the Weather is Nice
A beginner should always go for a hike in pleasant weather. If it is raining heavily or snowing outside, reschedule your trip. Inclement weather can dampen the spirit and kill the motivation of a budding hiker. Luckily, my first hike was on a pleasant sunny day and I returned happy after the completion of the trip. My excursion instilled a new confidence in me and I have never looked back.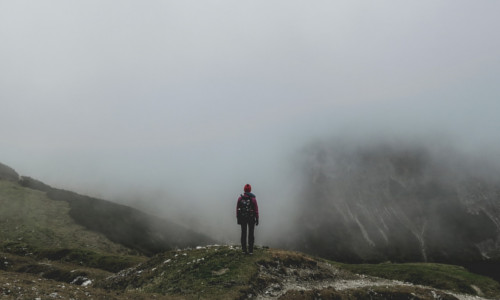 6. Maintain Energy Level with the Right Nutrition
Keep hydrated and eat well to stay rejuvenated during a hike. Without the right nutrition, fatigue can set in which can make the task of completing a hiking adventure difficult. Carry a litre of water in your backpack at the very least, and stock up on protein-rich snacks. You can also carry a victory snack, like a chocolate bar for keeping yourself motivated.
7. Leave No Trace
The Great Outdoors is for everyone. Keep your surroundings clean by packing your rubbish in a bag. Obey the rules on signs, respect the wildlife, and always be considerate of fellow hikers.