Fun In The Garden With Toddlers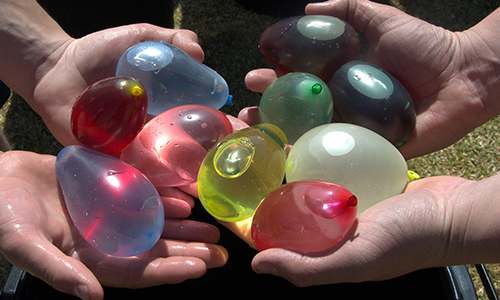 Toddlers always seem to be intrigued by the elements of nature. We are here to discuss about the ways in which you can make the garden really entertaining for the young ones.
Play in the Lap of Nature: If you are struggling hard to make your kid like football, then you have a wonderful opportunity at your feet, where you can collect many toy balls of different colours and scatter them around in the garden. The young one would be enthralled to have spotted so many balls of different colours. Although he is a novice in this area, he would surely score points on enthusiasm.
Befriend the Birds by Feeding Them: The birds can surely be the most entertaining thing in the garden which your kid will find. Most of the time, your kid would be staring out of the window at the birds and now he has got all the opportunity to watch those birds closely and feed them. This will not only provide food to those birds but develop a humanely instinct in your kid as well.
Let Your Kid Get Digging in the Mud: Allow your kid to freely explore the place. Do not restrain him in your authoritative boundaries. Let him get in the mud if this is what he wants to do. This will be an experience which he will remember. Embrace the fact that you have a kid who will behave like a kid. There is no harm in allowing him to do something which even you had done while you were at his age.
Hunting Time: This could be an opportunity for your kid to discover hundreds of minibeasts in your own garden. You might think that there is nothing in your garden but when you explore and try to reach the nooks and corners of the garden, you will find many insects, worms and other species which would have totally remained out of your view till now.
Smash Some Water Balloons: Little kids love to play around, therefore there is no exception when it comes to water fights and water balloons, they can create hours of continuous fun in the summer months
Paint Some Leaves: You could make use of the dried leaves which have been scattered all over in the garden. You could paint them in different colours and then make your kid learn the strokes of painting. This may invoke a passion for painting in him and you never know, he may become the next Picasso or Michelangelo!
These are not just the only ways to entertain your kid in the garden. You are free to explore and add more and more.