Following the New Trend With Fastpacking!
We all love hiking and it is something that helps us to get some time from our daily lives and get close to our nature. In the world of trail running, fastpacking is a fast-growing niche. If I want to make it easy, fastpacking is simply a combination of running, backpacking and hiking. For hikers, it is one of the easiest ways to discover new areas. It allows you to go fast & light on a multi-day trail running journey. Okay, let's just start from the beginning. First, it is important to understand what fastpacking actually is.
Fastpacking emphasizes on travelling across the wilderness easily and lightly, usually for more than one day. In this, you travel quickly while walking long distances and bringing only enough necessities for a multi-day hike. You walk, set up camp, sleep, wake up, run and do everything all over again with light overnight equipment on your back. It's about stretching your comfort level, mentally and physically challenging yourself and familiarise yourself with natural environments. It is beneficial for the day hiker, backpackers and trail runners.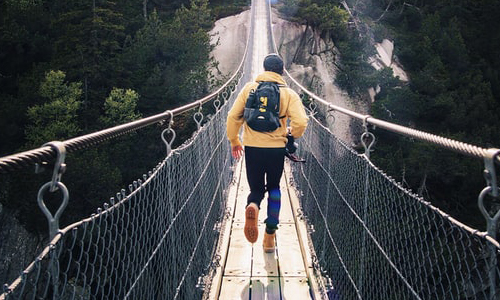 Now, let see how you will plan your first fastpacking journey.
Enhance Your Outdoor Skills
Going to a hike means you should know some of the basic outdoor skills that include using a compass, read a map and navigate your location. I know you might be wondering what is the point of all this if you are following a well-marked trail. Know that you can get lost in the woods and sometimes get confused. So, knowing these basic abilities could help prevent that!
Know Your Route
You must research your path so that you should understand what the state of the trail is, and the remoteness of a road. This will help you train yourself to face any hurdles in advance. If you are a new hiker, I recommend you should follow a simple trail, as this will make your hike more enjoyable and memorable.
Choose Your Gang!
You can plan your first fastpack trips with your close friends. This will help you to share your weight and have a perfect adventure trip with your friends. I believe that having someone experienced will help you to get a better fastpacking experience. What are you waiting for? Call your friends and start your journey.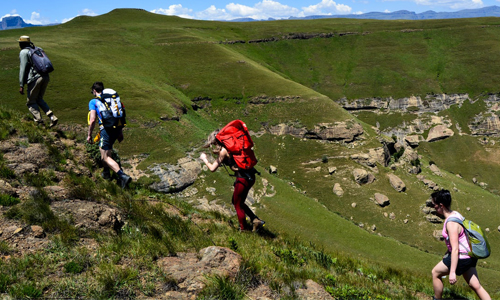 Perfect Weather
You must choose the perfect weather to have a wonderful hiking experience. I used to hike in late spring, summer and early fall, as the weather is typically clear and the days are long during this time. Generally speaking, winter is the time when you need to bear heavy loads and other necessities to shield you from chills that can be uncomfortable.
Trip Duration
If you're going for a long ride, make sure you check your fastpack system to make sure you don't hold any extra weight. Otherwise, when hiking, you will face several problems. Plan as per your days!
Pack Smart!
Make sure you bring all the necessities you need when packing things. And if you like fastpacking, all light high-quality equipment such as a lightweight tent, sleeping bag, and others are available. Personally, I recommend that you bring things that can be used for multiple purposes. Most importantly, bring just one pair of clothing. You don't have time to change clothes regularly! Last but not the least, for breakfast & dinner, you should bring some dehydrated meals. You want some energy to walk, right?
In Conclusion
Fastpacking is something that is gaining everyone's attention today. In place of a lighter bag, fastpacking is about letting go of comforts. The main motive is to only carry essential items that will help you to safely reach your goals. Go today and start your lightweight journey!