Britain is geographically gifted and its varied terrains have something for everyone. So, whether you are an experienced hiker who eats grit for breakfast or just a beginner who bought his own pair of crampons for the first time, Great Britain will not disappoint you once you have started your journey to explore the best hiking spots in the country.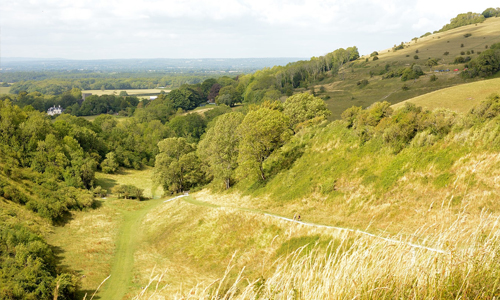 Hadrian's Wall Path
Are you a history buff and a hiker too? Then, Hadrian's Wall Path is the most likely journey you will take, for it brings the best of both worlds. The Hadrian's trail keeps close to the historic place and thus, the hiker who likes to get into the history and the past will enjoy the journey as they hike along the way.
Malvern Hills
This trail offers plenty of facilities for hikers and you will not be disappointed to start your hiking journey with this trail. The Malvern trail is made up of several trails in the miniature mountain range. So, this trail has something for every experience level and even if you are new or just have taken a few hikes, Malvern can take you close to the hiking experience you are willing to get.
Pen-y-Ghent
When you are in Wales, taking a hike to Pen-Y-Ghent is a must. It is a summit on the famous Three Peaks walk. If you are visiting the place for the first time, the majestic summit will sure look a bit imposing for it stands tall and high. In winter the view is even more profound as the peaks get covered in snow. The snow poses a challenge in achieving the last leg of the summit. So, if you are not a seasoned hiker, the last leg to the summit might be a bit uncertain to you.
Offa's Dyke
Crisscrossing across eight counties and forming the ancient boundary line running across the present England/Wales, Offa Dyke is another noteworthy hiking path that gives you some splendid scenes during winter. Enjoy the winter like never before when you are taking a hike through these mesmerizing paths with snow and lots of memories.
Larig Ghru
This scenic path will make you feel like you are in some fantasy-action movie. It is a mountain pass that has made its way through Cairngorm Plateaux. You will trek past some of the tallest mountain ranges in Britain and find yourself amongst adventure and adrenaline rush.
Holyrood Park
This is a somewhat challenging hike and trekking path that is set amidst the royal park in the center of Edinburgh. Hikers have to trek to the top of Arthur's seat that sits at 250 meters above the city level.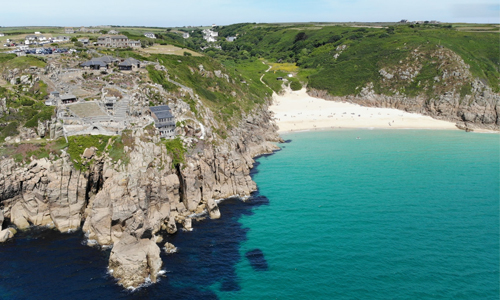 The Southwest Coast Path
This trail is more for the experienced hiker as it is known for an endurance hike. This trail is 630 miles long and it takes around 30 days for some to complete the path. Also, there are instances where people take almost a month to complete this journey. This trail has a different section and takes years to complete each one of them.
Summary:
Britain's vast variety of hiking trails has something for every hiker that ventures into its winding path and discover something beautiful and surprising. Thus, if you are looking to hike and do not know where to start from, take cue from these trails and start a journey which you will not regret.