A fan of travelling, but not walking? I got the right kind of train trips just for you. With Manchester's central location and links all around the North West, there is a lot I have explored since I graduated. So here are some experiences I have compiled just for you, the ones with brimming wanderlust.
CHESTER
If history and architecture amuse you and interest you, then a walk of history, through the quiet streets of Manchester is just the thing for you. Walking is like a synonym to travelling, and a walk through the rich, quaint Roma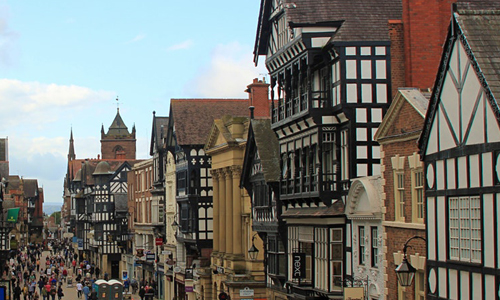 n history of the alluring Chester would surely leave you in awe. You start your "3.5 mile" walk from the railway station, after an hour and a half long journey through the train. Passing and exploring through the main shopping district of the city, walk towards the famous clock tower where you walk a bit more exploring and admiring the Roman wall architecture around the city.
Taking a walk here in autumn or just after a rain adds to this alluring experience. From the black and white Tudor buildings to Roman ruins, cosy pubs to the River Dee, I guarantee you would enjoy spending time in this historical city.
ARNSIDE
Waterside views along with walking on the hills can soothe you and calm all your anxieties. I say this with personal experience and would recommend if you like walking on the hill and strolling on the shoreline, then Arnside is the best place to rejuvenate yourself and explore the city. With all the hustle-bustle of the Cumbria city, you can enjoy a quieter and more relaxed walk with an equally spectacular view all around Arnside.
The Northern Trails Arnside Walk is everything you wish for, all in a 6-mile hike. With rest spots along the way, you can enjoy the views during the hike while you take a breather.
BUXTON
Even though it seems like a long way from Manchester, you are going to be surprised to know that it is only 59 minutes away from Manchester Piccadilly and is filled with picturesque countryside views to give you a calm and content feel. Starting from and finishing at the railway station, it makes for a perfect one-day trip. Leading you through some beautiful woods, the trail takes you to Solomon's Temple, a 20 feet two-story building built in the year 1896, with staircase leading to an incredibly amazing view. This 75 mile walk is going to need some sturdy boots or shoes to avoid soggy patches of roads along the trail.
BLACKPOOL
If hiking and trail running are not for you then you can go on this flatter, equally beautiful walk along the waterfront. Make your way along the promenade from the Grande Metropole Hotel leading you right to the pleasure beach. With a history to capture your attention, the city offers you these monuments along with beautiful public art. So if you have a serious interest in picturesque, beautiful views and history, take this linear walk between the two main stations of this city and enjoy your day trip.
LIVERPOOL
I have saved the best for the last. Though Liverpool is just an hour-long train ride away, there is just so much to see which will need may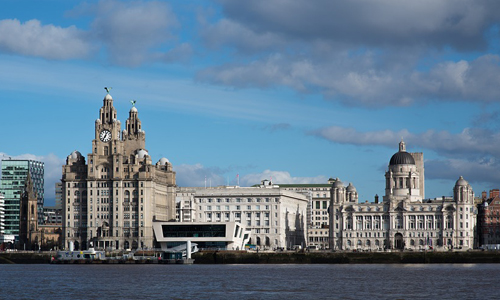 be more than a day or two. I went there with my friends on a weekend and we enjoyed watching the great Liverpool Cathedral of the Diocese for its amazing architecture and culture. We took the famous "The Beatles Tour" around their hometown and ended the day with a fun yet exciting way to uncover Liverpool's unknown spine-chilling history with the Liverpool Ghost Walking tour.
So, which of these amazing day trips are you thinking of exploring on your next one-day trip or the next weekend after a long and tiring week at work?