Nothing is better than skiing on mountains covered with fresh snow. Sounds exciting, right? No one gets an adrenaline rush at this thought more than skiers and snowboarders. It is not easy to stop when the mountains call you into action. If you know someone who is passionate about cheating gravity on the slopes, then you should continue reading. We have shortlisted some of the best options to gift them, which they will surely love.
Ski Jacket
It is not easy to ski in the snow-covered mountains with the chilly air flowing. Break the stereotype and gift them a ski jacket.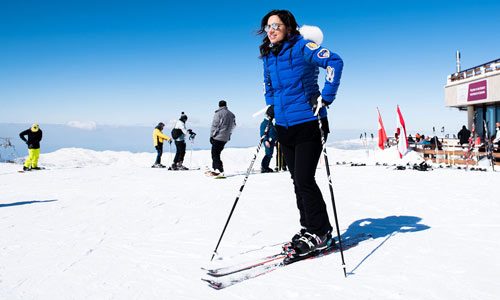 With any ski jacket, the key features to look for include keeping you warm, as well as being waterproof and breathable. There's a lot of choice for this and you can find our full range of ski jackets here: https://www.outdoorlook.co.uk/skiing/ski-clothing/ski-jackets.
Wired Chips Universal Helmet Audio System
Skiers are lost in their own world when they are skiing. Nothing amplifies a skiing adventure like an epic soundtrack. Make their skiing experience exciting by gifting them a Wired Chips audio system that can fit into any ski or snowboard helmet containing an audio liner.
One example would be the Outdoor Tech Wired Chips Universal Helmet Audio System, featuring glove friendly inline controls and a microphone, allowing you to perform actions without ever taking off the helmet or your gloves.
Camera
Skiing is a beautiful experience. Give them a feature loaded camera that never lets them forget a moment of their favourite day on the slopes. GoPro's are always a solid choice, with the new Hero4 being a good option as its super compact and produces HD quality images and videos.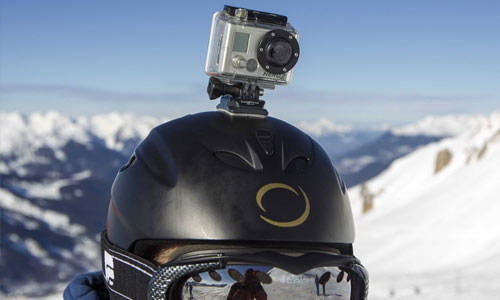 Designed to handle a little tumble, the thrill seeker can plan their next action-packed ski outing without any worry.
Snow Boots
When the temperature drops, ensure that your friends keeps their feet warm and toasty by getting them a pair of snow boots. Insulated and waterproof, there's a lot of choice.
You can shop our men's range here: https://www.outdoorlook.co.uk/men/footwear/snow-boots and our women's range here: https://www.outdoorlook.co.uk/women/footwear/winter-boots.
Carbonite Skybox
Make their Skiing and social camping experience more memorable with the spacious Yakima SkyBox 16 Carbonite Cargo Roof Box.
Capable of holding more than three snowboards and gear for three people, your friend will be popular in his social circle. The Super Latch security system ensures that the lid is secured to the base and the gear stays safe.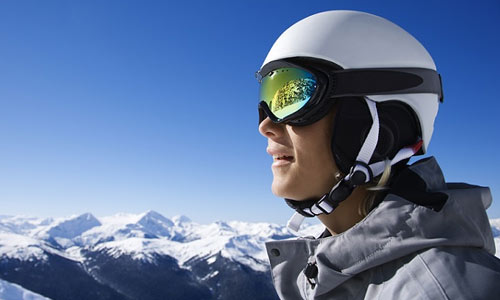 Ski Helmet
Snow sports are not easy at all and when you are going for the thrill down the mountains, considerable actions should be taken around the safety. Safety for the whole family has to be a priority, so our range has options for men, women and children! With a variety of styles available, there's something for everyone. Shop now: https://www.outdoorlook.co.uk/skiing/ski-clothing/ski-helmets.
Snow Board Wall Mounts
Snow Boarders take pride in telling their thrilling snowboarding experiences. Their snowboards are pieces of art and it is better these are treated like one.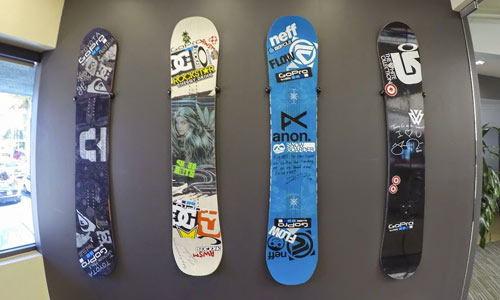 Our suggestion is the ultimate Burton Board Wall Mounts, that feature 3-point mounting system that fits any snowboard and secures them to most surfaces. It enables saving a lot of closet space and they can flaunt their snow passion as a home décor too. The snowboarder will love these wall mounts, as they will remind them some of the best days spent in the mountain.
Whatever gift you choose, they're bound to be pleased with your choice which helps them to enjoy their next snow adventure even more!