Hiking has been a major part of my life for a long time. I have experienced plenty of hiking adventures in my lifetime and various kinds of terrain.
From Californian deserts to Colorado's pine forests, I have hiked almost every place around these areas.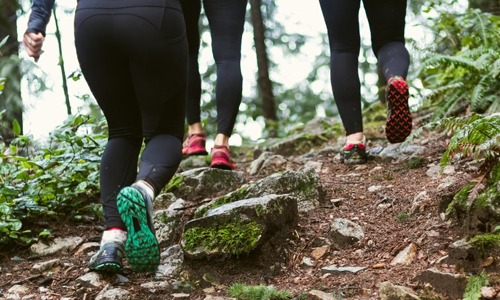 I love hiking because of the feeling that I get to experience. I race with my hiking partners from time to time to see how I have progressed. It makes me realise that hiking can be taken as a sport. Despite the sporty nature of this outdoor activity, it is not considered a sport. But why?
Here is a detailed answer to this question, and an insight into how you can combine your competitive element with the outdoors:
What is a Sport?
Sports can be termed under any physical activity which involves exertion. Although hiking has similar accounts where you can be competitive with your hiking friends, it is not entirely the same. Hiking is not always competitive, but sports are always competitive.
Sports constitute of competitive events where you take part in. There are individuals or teams competing against each other, and there is a governing body that organises such competitions. When it comes to sports, there are always clear winners or losers.
What is Hiking?
Also deemed as a leisurely activity, hiking is not competitive in nature, although it could be sometimes. It also involves physical exertion and includes various terrains which a hiker would be hiking in.
Oftentimes, it can be considered as a long walk, in a natural environment. People, however, hike for the pleasure of it. Some people hike to keep them fit, and others just to keep their daily dose of physical activity going.
You can go hiking in beautiful places, and some of them can also be in remote areas. You can also camp and stay overnight during the whole hiking session. It can also be done every day if you feel like.
The Difference between Sports and Hiking
Hiking is often associated with sports. However, there are some differences when it comes to real sports and hiking.
Both require physical training and involve physical exertion. But sports require a certain set of regulations which can govern the players, or the people taking part in it.
Hiking is not yet declared a sport because of its non-regulatory elements. You can go hiking whenever and wherever you want, solo or with friends and loved ones.
Hiking competitions are held among individuals and a group of hikers, but it is not something which people depend on. It is more on the leisurely interest side and for people who love hiking, and those who fulfil their own self-interests. Hiking can therefore be an unofficial sport.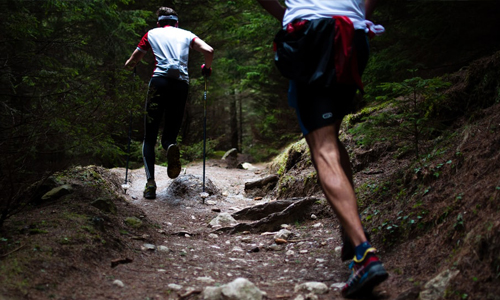 Trail Running
One of the unique ways to combine running with sports, trail running is one of the ways to combine hiking elements with a sport. You can sign up for smaller races and start with it. Four Deserts Race Series and Appalachian Trail are some examples of trail running racing which is a combination of sport and element of hiking.
Runners love to participate in trail running as it is a combination of competitive sport elements and the serenity of being outdoors.
To sum up, hiking has plenty of potential to become a sport, but it is not accurate to call it a sport as of now.
Trail running and marathon racing are similar to hiking where both the elements are there. You must always be aware of the rules and regulations while participating in a competitive sport; you can enjoy the leisurely element of hiking while you are on a long adventurous trip.