While purchasing your hiking boots or rain and winter jackets, you always want to ensure that such products are constructed using materials that would protect your body from the harshest of weather conditions. At present, several technologies have emerged in the market which when infused in the boots or jackets, help in keeping weather elements away from the body. One such technology that attracts the most attention is Gore-Tex.
Made for the great outdoors, the Gore-Tex technology possesses the capability to withstand the toughest weather elements including sudden blizzards and heavy downpours. As such, the infusion of this technology makes technical outdoor apparel highly breathable, windproof, and waterproof. However, besides enjoying the benefits of the technology, you need to know about how you can take care of your Gore-Tex products and retain their performance. Read on to explore the same.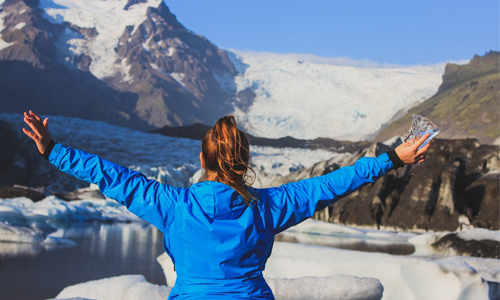 How to Wash Your Gore-Tex Products?
It is natural that the Gore-Tex apparel would certainly become dirty when used outdoor and thus, it would require efficient and effective cleaning. Though washing Gore-Tex products is not a tough task, it is essential that you go through and follow the care instructions given by the manufacturer.
Here are the basic steps that you need to keep in mind while cleaning your Gore-Tex product.
Washing: It is advised that you fully fasten the apparel including the zip-up front, the pockets, flaps, and straps before beginning your washing procedure. You should machine wash the garment on a warm cycle at a temperature not more than 40º using a small amount of specifically-formulated cleaner. Use of such cleaners instead of detergents, softeners, stain removers or bleach may help in preventing any negative impact on your apparel's performance. In other words, this would help in retaining the resistance abilities and breathability of the fabric.
Drying: It is recommended that you line dry your garment under natural temperature conditions. You may also opt to tumble dry the garment on a warm, gentle cycle. Once it gets dry, you need to tumble dry it for more 20 minutes for reactivating the durable water-repellent (DWR) treatment on the outer fabric.
Ironing: You must iron the garment in a low setting, placing a towel between the garment and the iron. Never use any steam on the garment. Whenever you feel that the water-repellent ability of your garment needs to be boosted, you may opt for ironing it under these specified conditions.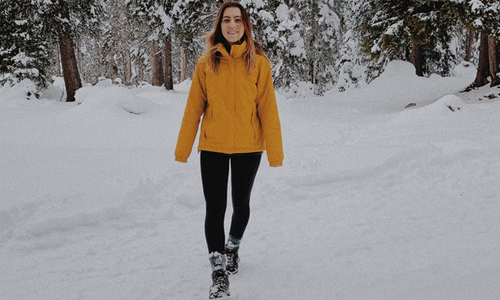 How to Treat Your Gore-Tex Products?
Well! Apart from washing, your Gore-Tex product needs re-proofing so that it does not 'wet out'. This happens due to condensation and perspiration when the exterior surface of your jacket remains cooler than the interior, thereby causing water vapour to condense and make the jacket wet from inside.
All Gore-Tex products are treated with durable water-repellent (DWR) coating so that while washing the products, the water beads up and runs off without soaking in. However, excessive exposure to detergents or dirt and natural wear and tear may cause this DWR coating to get destroyed. With the use of water-repellent treatment by means of a pump-spray or wash-in product, you can conveniently re-proof your garment.
By this time, you are aware of the easy-to-follow steps for taking care of the fascinating and functional Gore-Tex fabric. However, before choosing any water-repellent treatment or using any specifically-formulated cleaner, it is advised that you always remain sure about the manufacturer's care instructions.