Finally the days are here when the winter freeze loses its grip and makes way for better weather conditions. And being an outdoor enthusiast or simply a nature lover, you cannot wait but hit the trail to enjoy your first hiking of the season. However, going out fully prepared is what you must root for to enjoy the experience and come back with more fond memories.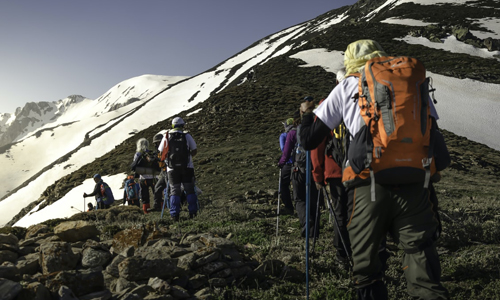 Undergarments
Sooner or later, you will realize that the garment closest to your body makes all the difference and cotton simply makes the entire concept of layering really uncomfortable. So apart from cotton, there are many other fabrics available that make for excellent inner garments like nylon, polyester, and merino wool. Their moisture-wicking property comes in handy preventing you from discomfort or wetness on the intimate parts.
Shirts
This layer is all about wicking and a short-sleeved shirt for the spring hike does the job well. All in all, it needs to keep away sweat and moisture to keep you comfortable and dry all day long. Go for synthetic materials or merino wool for this type of layer.
Bottoms/Pants
No matter what you choose, pants, shorts, or skirts, the key here is the freedom to move with fabric that has quick-drying properties. Another factor that matters in choosing the thickness and length of your bottoms is the environmental hazards like sharp rocks, poison ivy, and ticks. Suppose you are hitting the trail that has its fair share of rock scrambling along the road and you do not want to be there with your thin pair of yoga pants that can tear easily with the slightest gush. Therefore, make sure you wear thick long bottoms to avoid unwanted incidents happening with you.
Jackets
The jacket you wear depends on the season you are taking the hiking trip. However to play it safe, you can always go for jackets that are windproof, waterproof, and packable (in case, you are feeling hot and want to remove it along the way). Having these features in a jacket ensures that you can wear them in any season without having to compromise your comfort.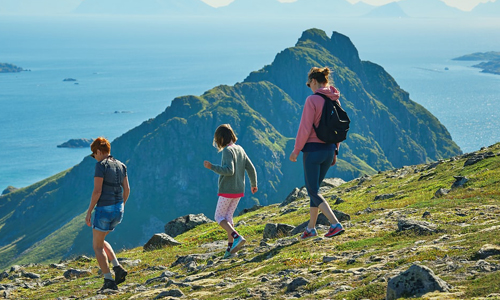 Shoes
Choosing a hiking shoe will depend on three main factors:
Personal choice: You must consider the shoes you are most comfortable in. If you are looking for some options, they can be hiking boots, which are great all year round, due to their added support to the ankle and excellent traction.
Weather: A rainy hike or a snowshoe will require some amount of durability and waterproofing. However if it is a summer or spring hike, you are better off with a hiking sandal.
Terrains and trail: If you are hitting a pretty flat trail, a pair of comfortable sneakers is what you need, but once you start to elevate or going for a hike, all you need is a pair of hiking boots to set your trail essentials straight.
Basic Clothing Considerations
Spring and fall season clothing essentials are pretty much the same and so you might go for the same layering needs. However, there is an age-old debate as to whether to go for hiking boots or simple sneakers will do. Consider the terrain and make the best choice for yourself.