Essential Things Which Should Be There in Camping Tents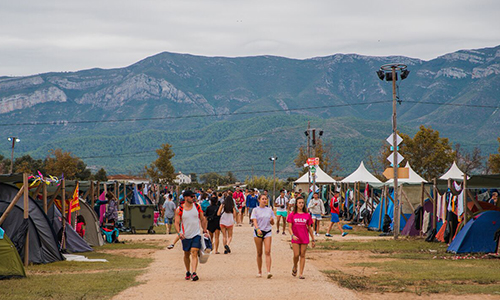 Everyone remembers their first camping experience. It is not important that the experience has to be a good one. It might be a bad one too. The first time is always an enthralling experience. The different tenting jargons and the team work make the beginners feel cranky enough to not let them feel good about their tenting experience. But as it is said that things take time to become perfect, and so you would have to begin at some level to be a connoisseur in camping.
Let's start with the following five steps of tenting which you must look upon in case you have planned to go outdoors and set up a tent:
Find the Right Material: While you plan to make your tent at the outdoors, you should know about the weather of the place. Knowing the season will help you to plan the right kind of ventilation or insulation required in your tent. All the tents are waterproof but if you are using cotton or canvas material, then it will become heavy if they become wet and will unnecessarily increase your pack up time.
Be Firm on Your Budget: Casual campers can get any type of tent at reasonable price, but seasoned campers should look for something with more bells and whistles. Be mindful of the cheap quality of the tents which will be available everywhere. The basic purpose of the tent is to keep you safe and secure at the night and which should not be compromised. The small savings would not be worth if your cheap tent has a gaping hole inside it.
The Number of People Using the Tent: Be very much aware of the type of people who will be using your tents. Whether it will be a family event or your someone special. This will help you to decide about the durability of the tent dependent on how many people will be using it.
Find the Right Set-Up: You should not be ashamed to ask the sales assistant to show you how the tent actually works. If you are looking for a tent that is for one-night concert or quick getaway, then a tent which is easy to use should be bought. Another thing which you should be looking for is the place where you would be pitching your tent. Know the precise whereabouts of the location before you reach the place and start tenting.
Know the Camping Style Which Suits You: Have a clear concept about the type of camping scenario you would want. Camping and Glamping are two poles wide apart. If you are looking for a tent which has cooking equipment, a mini bar or a television, you need to have something which is tall and wide. Also, there are tents which are more accommodating to power cords and sectioned spaces. So, a clear idea about such basic requirements will make your camping experience worthy.
Camping is an exquisite experience which does not need much lessons but a daring nature to explore the unknown places.