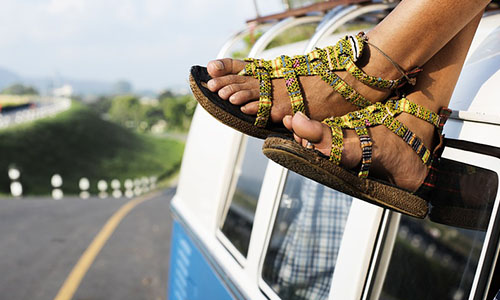 Living in a van is truly an adventurous experience, but it can be uncomfortable at the same time. To make your travel comfortable, you need to figure out the essential gear that you will be needing. You need to take care of your food, warmth, health and hygiene all at the same time. So, whether you are travelling in the mountains or driving along the beaches, you must carry the following essential items with you.
Propane stove: This is one of the most essential things that you can own when travelling by a van. This will give you the freedom to cook all your meals right in your van. Otherwise, you can also carry a small gas stove for cooking. Keep a stock of gas canisters and propane.
Solar charger: This will power all your electronic devices as well as your freezer. Go for a charger with two USB ports to keep all your devices charged at the same time. This will keep your worries of a dead battery at bay. You will be all powered up while on the go.
Cooler: Invest in a good cooler to keep your food fresh and drinks cool. A heavy-duty cooler will keep your items cold for up to two weeks. It will keep your beer cool as well as all your fruits and veggies fresh.
Multi-pot set: The pots are incredibly useful while cooking. You need utensils to cook your food in. Pots of different sizes can be really handy to cook your food. Pans with detachable handle are simple to store. A kettle is also useful for boiling water, milk or making tea.
Knife set and cutlery: Sharp knives are useful for many purposes such as cutting, chopping, shredding, etc. Keep a good quality pocket knife handy for making sandwiches, preparing marshmallow sticks, and even for tightening screws.
Fan and heater: A fan ensures proper ventilation in the van so that you don't feel choked while you are cooking inside. It is also useful during extreme humid conditions. A heater is important during cold and chilly nights. It will keep you warm and cosy.
Sleeping bag or blanket: Pack a sleeping back in case you want to set up a camp area. Those who like to sleep outside can also use this. Blankets are also necessary to keep yourself warm along with a lightweight flannel sheet and soft fleece.
Torchlights: A torchlight is the main source of light after the sun goes down. You will not need to use your car battery to see after the sunset as you can use the torchlights. Headlamps are useful during cooking and reading.
Compost toilet: This will help you maintain good levels of hygiene. It is a great thing to have, in case there is an emergency and you can't use the public restrooms. You can also use it anytime, even at night when you can't have access to a public restroom.
Foldable chairs or tables: You can set up a dining area or sitting arrangement with the help of the foldable table and chairs. They are easy to carry anywhere and are very useful too. They don't take much space in the van and are easy for backpacking too.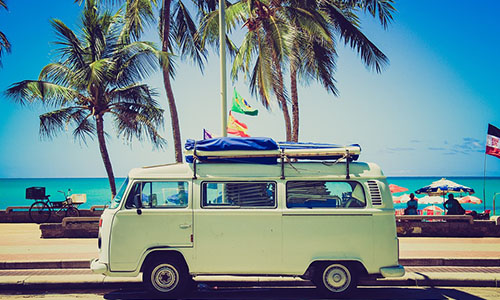 While these are only a few essential items, you can also add items according to your needs. Your list will vary with the items you need for your van.