Athleisure has gained popularity in the world of fashion and many are nothing but glad that the world is embracing athleisure as comfortable activewear. It is socially acceptable to wear stretchy clothes that are comfortable and have been related to gym outfits since time immemorial.
A Brief Introduction to Athleisure
To put it in simple words, athleisure is a comfortable and easy-to-wear combination of gym wear and high street fashion. It is a comparatively new trend and has been around since 2014, but even so, they are rising rapidly and the fashion commoners cannot thanks enough for that. More than fashion, it is the comfort and most of us seek through our clothes and athleisure is just the thing when you need to take things high street comfortably and stylishly.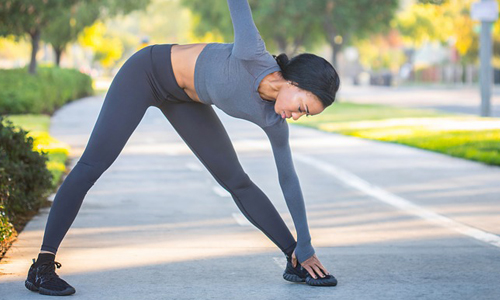 Inspiration for Athleisure Outfit
Athleisure is such an outfit that looks good on anyone and everyone and most importantly you do not have to put much effort to make an athleisure look good on you. However, if you are still looking to draw some inspiration, then be your muse and take inspiration from your personal taste. If you are looking to brighten your look, colour blocking is fun. However, you can never go wrong with neutral palettes of black, white, and grey. And, if you like leggings, make sure you buy them in colour black that will cover you in all the right places.
To start with, hoodie is basically the building block of athleisure. In the cooler months, they are ideal for your layering and can be worn under your jacket or pair them with pullover knits. At the same time, during the summer months, you can make a fashion statement by just tying it around your waist and pairing it with slip-on sneakers and camo joggers.
The right pair of sneakers is your key to pull off an ideal and trendy athleisure look that is more elegant than sloppy. Go for pristine and clean sneakers that simply elevate the look, making it look in form rather than just a decision that you have made while rolling out of bed. Complete the look by adding a soft hooded sweater with a printed pair of leggings and you are ready to rock the high street with your fashion choices.
They are such pieces without which your athleisure wardrobe will not be complete. A pair of leggings does not only feel delightfully comfortable, but the prints add the jazz to attain that perfect look. A neural sneaker with your favourite pair of jeans will complete the look without overdoing it.
Looking for contrast and cheer in your athleisure? You can surely achieve that if you have the right kind of joggers for you. Adding a performance bra to the mix and you are ready for a brisk run or jog on your favourite trail.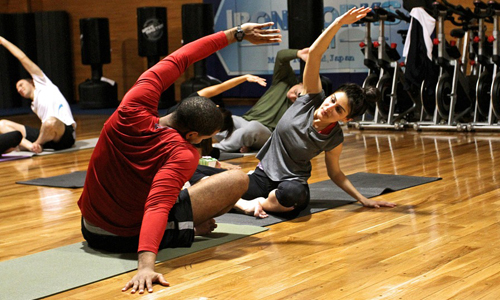 Deal misty mornings better when you have a lightweight jacket in your athleisure wardrobe. Ideal if you are going out for a walk with your dog or catching up with your friends in a café. You can pair it up with joggers or camo skirts and of course, a fur-lined pair of sneakers and complete the look.
Mix and Match
Apart from these above-mentioned clothing, other options can be easily put in the category of comfortable yet chic athleisure. You can choose the one you like according to your desire. Choose a quilted vest along with accessories like gloves and caps for your cold winter morning run and brave the winter in style.