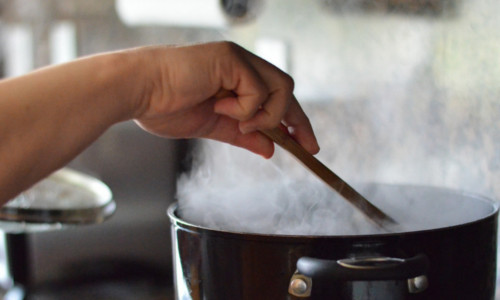 It's often said that breakfast is the most important meal of the day, but I'd like to propose a counterargument: I've always found a good lunch to be far more vital in allowing me to get through the day without feeling tired, anxious and on-edge. While breakfast is important in giving you the energy to get started in the morning, lunch gets through the afternoon, and tides you over until your evening meal. Without a good lunch, we can be tempted to snack - a practice which is both financially wasteful, and just plain unhealthy. With this in mind, over the next few days I'm going to be sharing a few great recipes that you can try out to give yourself a good, healthy lunch that will keep you going for hours afterwards.
Mexican Flavor with Taco Soup
This is one easy to cook and easier to pack lunch, my favorite for all seasons. To cook this meal you need:
1 tablespoon cumin
2 teaspoons garlic powder
2 teaspoons paprika
1 teaspoon garlic powder
1 teaspoon salt
1 teaspoon black pepper
3 cups water
1 lb lean ground turkey
1 small green bell pepper (chopped)
1 small yellow diced onion (chopped)
1 can low sodium whole kernel corn (drained)
1 can low sodium diced tomatoes
1 can (8 oz) low sodium tomato sauce
1 can low sodium kidney beans (drained)
1 can low sodium pinto beans (drained)
Heat ground turkey in a large pot till it is brown. Remove excess grease by draining it and add other ingredients in the pot. Simmer on medium heat for 45 minutes and stir the broth from time to time. Voila! It's ready.