While preparing yourself for outdoor activity, it is important to gear up accordingly. Depending on the type of activity and the duration of your pursuit choose the clothing wisely. You also need to keep in the mind the season you are going in as summer clothing in winter season can land you in trouble.
We have listed down different types of attires for particular sporting activities. So, the next time you plan the sporting activity, follow these tips and you'll stay safe and enjoy as well.
Bike wear
Riding a bike is one of the most high adrenaline recreation activities to take part in. The key thing for anti chafe comfort is to invest in the right leg wear ensuring there is padding in all the right places. Padded shorts do not always look fancy, but they are important if you are looking to ride the bike comfortably.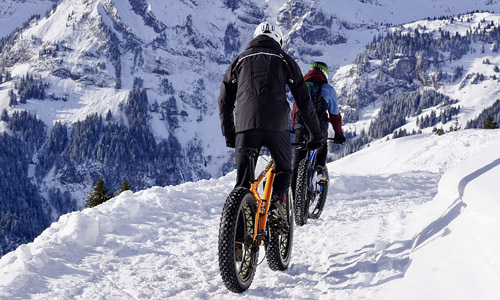 To protect you from the changing weather, keep a packable jacket that is lightweight and waterproof in your jersey pocket so that if it rains, you are ready.
Horse riding attire
One of the most interesting yet risky activities is Horse Riding. It is important to wear the right type of clothing to stay comfortable and safe.
We recommend you invest in the right type of riding hat purchasing one to suit your head shape and safety needs.
Riding gloves and a riding vest are important to help prevent injury if you fall off the horse or are kicked off.
The correct boots are important, you need a smooth heel and small heel to allow you to enter the stirrups with easy and to keep your feet in place.
Wear breeches as these kind of bottoms help you sit comfortably on a horse and allow ease of movement when needed preventing chafe.
It is important to wear a hi visibility vest when road riding, this allows maximum visibility for the safety of not just you and your horse but passing traffic too.
For added protection why not wear cycling shoes with cleats and clips for maintaining grip while riding.
Also don't forget your safety helmet, shop for one suitable for you for comfort and protection.
Trail wear
Weather according it is important to wear the correct footwear, aim for comfort and quality when selecting the right pair for you. Cheap shoes are likely to let you down mid hike so make sure you invest in some quality branded ones.
Choose a jacket that compliments the weather. Opt for a lightweight jacket for summer and a waterproof windbreaker for the winter season. For rainy walks it is best if you keep waterproof trousers with you to ensure maximum dryness. Other essential items to take into account are appropriate headwear, gloves and accessories.
Running gear
The most important thing is to wear the right type of trail or road running shoes as they help you to get a grip on the ground no matter what the terrain. This is important as it helps prevent any injury from slipping.
Invest in the right clothing-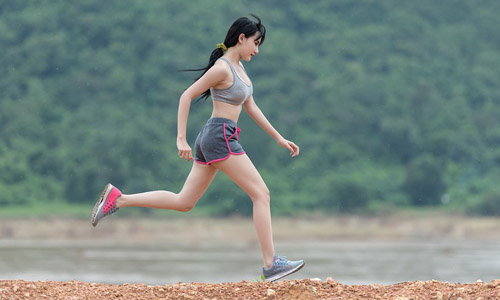 the key properties to look out for are items which are breathable, moisture wicking and quick drying as they allow maximum comfort during your run.
If you are running in the hills we advise taking a backpack, a good choice would be a hydration backpack which allows easy snack storage and on the go access to water.
Weather depending you may want to look into suitable hat and glove accessories for your run.
Wearing the right gear for outdoor recreation ensures comfort and safety without taking any enjoyment away.