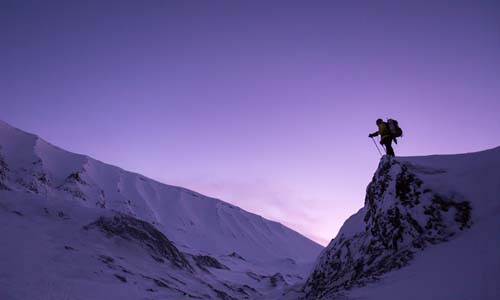 Have you ever felt that you have sold yourself short on a winter trip by dressing up inappropriately? If you have faced such a situation, you will know that it is almost impossible to come out unscathed and in perfect health. It is observed that temperatures below about 15C can induce hypothermia, which makes it essential that you dress up right. Wearing warm and comfortable clothes is the first step towards conquering chilly weather. The trick is in finding the right balance between warmth and comfort. Below are a few tips that you can use for overcoming the difficulties posed by cold weather conditions:
1. Select the Right Base Layers: Layering up your clothes is the right way to dress up for cold weather. Finding the best base layer will lay the foundation for your ensemble for the cold weather. I advise that you find something which is moisture-wicking. The base layer should neither be too warm nor too cold, and preferably it should be middleweight. I prefer zipped-neck base layers as they provide ventilation whenever you need some. Merino wool base layers are my favorite and I recommend them highly.
2. Clothes for Dry Day Trips: When you are on a day trip and the weather is expected to remain dry, you can leave your waterproof clothes at home and opt for a light outerwear that breathes well and cuts wind. Select clothes that are breathable and have a ventilated, ultra-light and wind shell.
3. Layers for Wet Multi-day Trips: On a trip that is going to last for few days, you should go armed with a waterproof-breathable shell for comfort and protection. A mid-weight insulating layer like a fleece vest will be a good option as a mid-layer for such trips. Also, take a rain shell along on such outings, so you can wear it when the weather becomes windy and rainy.
4. Wait before Adding or Removing Layers: On a hiking or trekking trip through hilly terrain, you will find that weather can change in an instant. Don't be impetuous and change your layers at the first sign of weather change. Wait for a few minutes and ensure that the weather change is not transient before adding or removing your layers.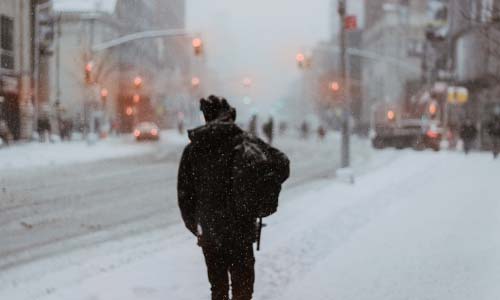 5. Anticipate Weather Change: At certain junctures of your trip you will find spots that are prone to extreme weather change. Anticipate climatic changes at such places and start dressing up into the right layers as you walk towards the area.
6. Slow Down When Exerted: An ascent on a steep slope can leave you dehydrated and drenched in sweat, which can lead to hypothermia. Do not be a hero trying to beat others to the finish line; move at an optimum pace to avoid exertion.
7. Keep Gloves and Headwear Close by: Always keep accessories like gloves and headwear in reach so that you can wear them when the weather becomes dicey. The extra protection offered by these accessories will go a long way in ensuring your fitness throughout your journey.
8. H2O for Hydration: Drinking water every 15 minutes will ensure that you stay hydrated and ready to face challenges ahead with maximum energy.
Before venturing outdoors in cold weather conditions you need to be ready to face the elements. I have kept myself fit on my numerous adventures by sticking to my principles. My relatives and friends who are avid trekkers and climbers have followed my directions and found them quite useful too. I hope my tips will be beneficial for you as well, and that you will be able to enjoy your adventures in good health.