Some people would be surprised but the fact is that I hate tents. I am a trek lover and outdoor adventures are my guilty pleasure. But setting up a camping tent is something that I never feel like doing. As soon as its night time, I want a ready bed so that I can doze off and have some rest. But tents have never been a comfortable place for me. The stale grass and dampness give me countless shake-outs. There are so many things that I dislike about a tent. Its sticking zips, thin sheet fabric with a claustrophobic coffin lid, neighbours snoring loudly, and the tent pegs. It is so difficult to sleep peacefully.
Recently I discovered that a new and better alternative to tents is the hammock camping. There are plenty of reasons why hammock should be opted instead of tents on the next camping trip –
You Can Camp at Any Place You Want – When we use hammock campi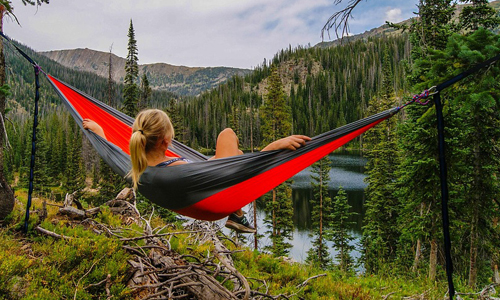 ng, the possible areas of camping locations increase. Not a surprising thing for me, tents make it harder for us to set up a camping spot. Any place where there is an inclination cannot be used as a camping space. Rough grounds should be avoided, and the smooth grassy areas can be soggy. But this is not the case with the hammock. They can be set up anywhere irrespective of the surface condition.
Avoid Trace Camping – One of the major issues with overcrowded campsites is that they harm the environment. On the other hand, hammocks help in minimising the effects of environmental in two ways. First, the crowded campsites would be steered clear and there would not be any further despoiling of the land. Second, hammocks do not crush the plants beneath them.
No One is a Fan of Tents – Most of us can relate to the fact that tents make us face some pretty bad situations which lead to resentment towards them. On the contrary, camping is meant to relax your mind and body rather than making you feel more excited. Hammocks play the most important role here. If you want to sleep peacefully without worrying about the creatures, switching tents for the hammock is a wise choice.
Shut Out the Neighbours – The main point of camping is to go out in nature, away from everybody to gather your thoughts. But noisy neighbours isn't something that comes under this criteria. Tents are usually cramped up in so much proximity that you can never have a peaceful night. Hammocks come to your rescue here. These can be set up wherever you like without any complications. It is the best way of spending some alone time with Mother Nature.
Hammock as a Chair – Unlike tents, hammocks are mu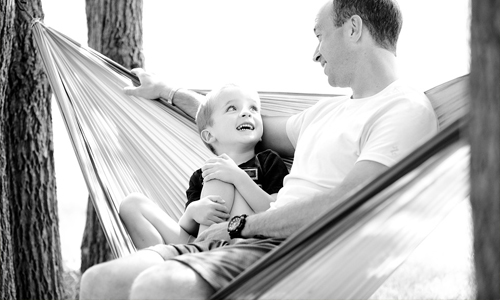 lti-functional. You can sleep or use them as a chair. In case you have a sensitive posterior, this is a better alternative for using on rough surfaces. It works like your own little outdoor rocking chair, swings all you want.
Lightweight Travel – Hammocks are generally 4 times lighter than the tent and 3 times smaller. This helps in saving the load and space during the travel. When you want to pack light, hammocks are always more appropriate than the tents.
Starry Night – One of the best qualities of the hammock is that they help us get closer to nature. Set up the hammock on any ground and sleep under the stars for a memorable experience.
Hammocks are the new trendsetting equipment for camping trips. It helps you get closer to Mother Nature and feel an utter sense of satisfaction. Stay away from all the chaos and noise and enjoy the camp with your family or friends.