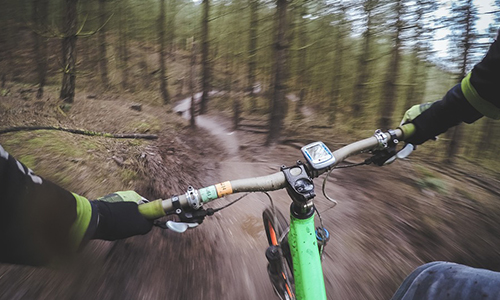 Physical fitness is very important and to stay fit, you need to lead a physically active lifestyle. Regular physical exercise is very important to keep you away from serious ailments like obesity, diabetes, heart disease, arthritis, back pain, etc. Most of the diseases these days are a result of a sedentary lifestyle. Hence, to prevent the risk of getting such diseases, you need to bring some lifestyle changes. Cycling is a low-impact exercise that works for people of different age groups.
Cycling is a full-body exercise and has numerous health benefits too. Most important thing is, it is cheap, affordable and simple. If you are into cycling, you need not go to the gym or buy costly workout equipment. You can make it a part of your everyday routine and reap the health benefits that it provides.
Benefits of Cycling;
Cycling has less chances of getting any injuries and does not strain your muscles
It's a good muscle workout that involves your whole-body muscles
No special skill or training is required for cycling, it's easy and simple
Increases strength, stamina and your fitness level
It's an option for the strenuous physical workout and gives the same effect
Cycling regularly helps you spend some time outdoors and replace your sedentary lifestyle
Improves your body posture and coordination; improves muscle strength and flexibility
Prevents anxiety, stress and depression
Top Cycling Destinations in the UK:
Scotland, North and South:
The highlands of the Scotland are the best location to push your limits. From unspoiled countryside to stunning vistas, mountains and hill climbs, it has everything. This makes it an ideal spot for cycling as different landscapes help you chose the right terrain that suits your preferences. The Bealach Na Ba circuit, Assynt Achiltibuie Circular, the Hebridean Way, Devilla Forest are some options.
The Lake and Peak districts give a range of options for the cyclists such as sceneries and steep climbs. Designated footpaths and cycle paths are safe for the cyclists. The village of Hartington in the Peak District and High Peak Trail is ideal for shorter routes.
It is known for its spectacular scenery and challenging terrains. You can also try the Fleet Moss in the Dales, which is Yorkshire's highest road. For a little challenge, the Buttertubs Pass is a good option. The 62 km Settle Circular, which starts in the Settle village takes you to great views of the Malham Moor. The Dales has more than 900 km of paths and tracks, perfect for off-road enthusiasts.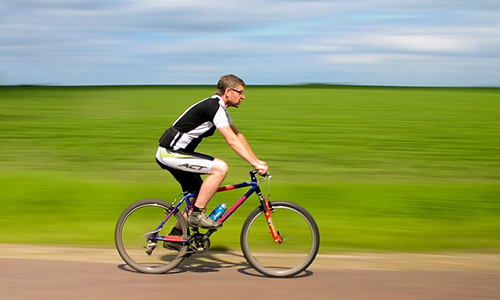 The cyclists who like long rides and prefer to avoid roads can go for the South Downs. The 160 km of off-road track takes you through the mesmerising chalk hills of the Downs. This is not as challenging as other destinations but can be a good option for the beginner or the amateur cyclists.
You must include this great body workout in your lifestyle for good health and fitness.