With the summer months here, you may be tempted to skip any use of crowded, public transport and commute to work by bike. Here's what you need to get started!
Cycling jacket
The temperatures can differ substantially between the early morning and late afternoon, so take this into account when you're packing your gear in the morning.
Cycle jackets are very useful not only for providing you with warmth and shielding you from the weather, but many of them are also have reflective features, something which is very important when you're cycling near the presence of vehicles. During the winter months, you can combine it with a baselayer for ample warmth.
One of our current best sellers is the Dynamize shell jacket by Regatta. This particular style is lightweight, waterproof as well as breathable, and features reflective detail for enhanced visibility. It is also available in either 'Red Alert' or 'Fluro Orange', with a saving of up to £31.80 currently!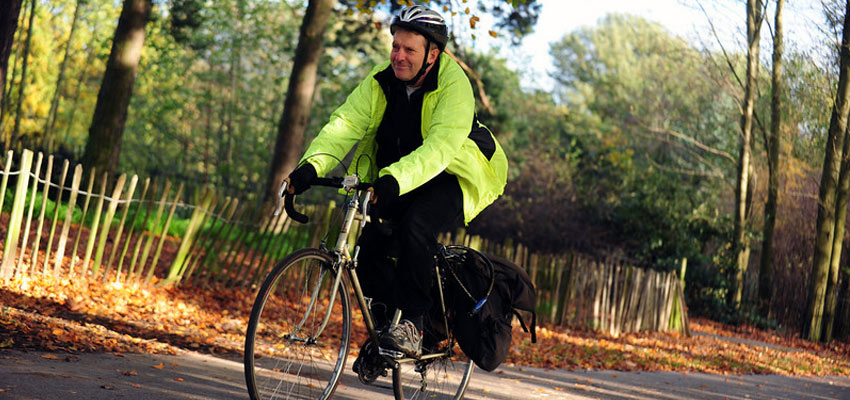 Carrying your belongings
One of the things that does need to be taken into consideration is how you are going to transport any belongings that you need for work. For many, a rucksack or backpack provides ample room – but that may not be enough for some. Rucksacks are great and easy to wear, but consistently cycling long distances with it on your back may not be the most comfortable option, either during or after. A pannier is an item that could be used and attached to your bike.
Stay visible
As well as wearing any reflective clothing, it's also advisable to ride with a lamp or light to increase your visibility to drivers. Some of them have the ability to be attached to your helmet or the handlebars of your bike – which certainly makes it easier.
There is not a lot standing between you and cycling to work, you just need to try it! Give yourself plenty of time one morning and try it out – you may enjoy it more than you think.
To check out our entire range of products visit our website now where all of our items are available at discounted prices. Orders over the cost of £50 receive free shipping. If you have any questions, please do leave a comment below or message us on Facebook or Twitter!