Running need not be a solo thing and the popularity of the relay race proves this fact. There is nothing like motivation running with like-minded people such as your team members. Not to forget, relay races are fun and they help greatly in team building. Now, let's get to know the tips that will help you win that race with your team.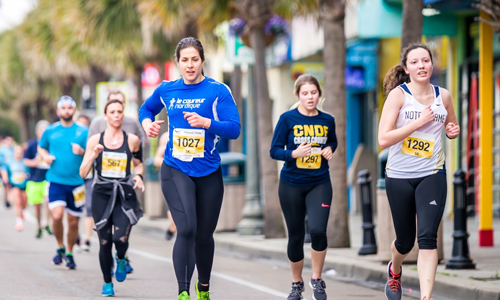 Choose Your Teammates and the Race Accordingly
Your teammates will influence the race and vice versa so choose the relay race and the people in it at the same time. Also, make sure that the race location is convenient or closer to you so that you can get time to practice. Seek out people for your team who will be good with one another, in terms of coordination.
For example, if all the team members are more laid back or recreational runners, then make sure you choose the final players and the game according to that. Whatever your running goals are, make sure your teammates have positive goals and the same attitude towards the game as you have.
Choose a Captain
It is good to choose someone as your team member who has a previous experience of running a relay. So you can designate that person to be the team leader. He or she will be in charge of the game and everything that goes into it. The captain will be responsible for team meetings, practice, uniforms, etc. At the same time, make sure that the captains and the co-captains are comfortable taking the responsibilities.
Know the Legs
The difficulty and length of each running leg vary greatly. Also, the same person needs to cover the ones, which are best suited for them. A team of 12 may include marathon runners and 5Kers who need to run 12 to 15 miles in the relay. Adjust yourself to all sorts of situations like running in the dark or even early morning as one of your legs might fall under such a time.
Do Not Cut Out on Packing
In case the race is happening somewhere far from your house, then packing all your important stuff comes to play. And you cannot over pack when you are going for a relay race. Apart from packing separate outfits, it is important to carry essentials such as towels, sandals, wet wipes, reflective wear, and three different pairs of the running outfit. You must not run out of essentials, so coordinate with your team members and carry all the things that are designated to every one of you.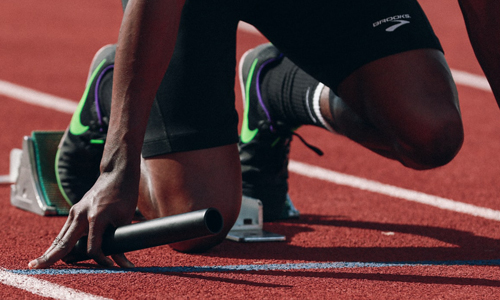 Pace Accordingly
Your team might have participated either to win it or make it to the finishing line, either way, you will be tempted to finish your first leg with all the intensity. Stop yourself from doing that. If you do so, your last two legs will be brutal and you will be susceptible to injury and even vomiting. To avoid such situations, take each leg according to the time of day, length of the leg, and how much is left to run. This will help your team to avoid burnout and manage it to the finishing line.
Sleep in Time
You can pretty much go without sleeping if the relay is a long one like 200 miles. But, do take as much sleep as possible when you get time. Some relays also have rest stop areas so make the most of it so that you and your teammates can make it to the finishing line without any trouble.