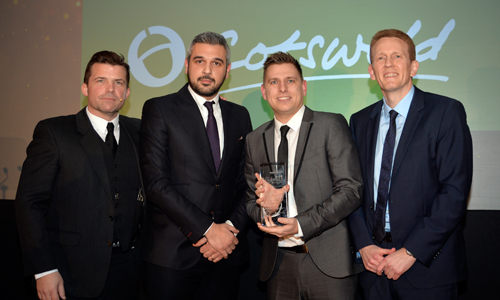 One of the most popular brands that we sell, Cotswold, has had their excellent talents for shoemaking recognised with a top award at the Footwear Industry Awards in Birmingham.
Cotswold won 'Outdoor Footwear Brand of the Year 2017' at the event, which is in its sixth year and is designed to recognise the top footwear brands, retailers, and individuals in the country. The awards have come to be highly coveted in the industry, as they act as a stamp of quality for the brands which are lucky enough to receive them.
Cotswold, which was established in 1973, originated into the Gloucestershire countryside and has grown into one of the most successful shoemaking brands in the UK, becoming the recommend retailer for both the Duke of Edinburgh Award and the National Trust.
We offer over a hundred items from Cotswold's wide collection, ranging from wellington socks to hiking boots, and we look forward to working with them more and seeing their success continue to grow in the future!