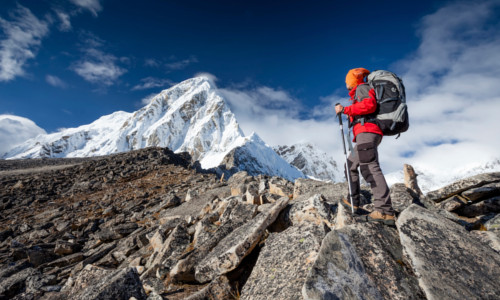 My fondness for hiking is a legacy passed on to me by father. Everyone starts first at one point or another and hence the point I'm trying to make is that nobody grows up hiking in a perfect way. I learnt gradually from my mistakes and dad's camping adventures. Those amateurs excited about their 'First Hike' ever are in for many surprises, both good and bad, if they go unprepared. So, let me make sure your first hike comes with only pleasant surprises in the form of the coolest hacks and methods for a successful first-time hike, and even forthcoming ones too.
1. Slow and steady wins the race
The first step is to search for a hike that is easy and short in the local areas. Research online about the best time to travel, elevation gain, distance of hiking and reviews. Start with a steady pace. Avoid rushing as this isn't a race. Observe and absorb the beautiful landscapes and environment. Remember the hectic office days and household chores when you craved to sit in the lap of nature? Now's the time to do it.
2. Climate Check
Before booking your tickets, make sure you check the weather forecast of the region a few days and hours prior to your visit so that you are prepared for it. The climate can be quite unpredictable, so choose your clothing according to the weather conditions. If there are landslides or thunderstorms predicted in the forecast, it will lead to abrupt changes in your hiking plans.
3. Create a Trip Report in case of SOS
There should be someone waiting behind to worry and care about your safety while you're on the go to have fun outdoors. If not, then create a report with the details of the location, time of arrival and departure as well as the number and conditions when emergency strikes to contact you immediately. Nobody likes to get messed up and stranded in an unknown location, with no one to turn to for instant help. Check-in, if you are running late.
4. Swathed in Warmth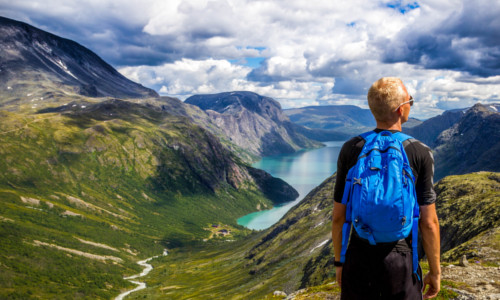 Going for a hike includes packing the right clothes and shoes. With a heavy heart, you would have to leave behind your favourite ripped jeans and stylish shoes. Always opt for moisture-absorbent clothing in synthetic fabric and leave aside cottons at all costs. If there is something that warms as hot as a mother's touch, it's wool, because it dries quickly during cold temperatures. Keep light-weight hiking shoes and wool or synthetic socks to stay protected from blisters, because painful feet don't allow anyone to walk smoothly. I suggest that you should carry some blister dressings. You can thank me later.
5. Drink Plenty. Eat Healthy
The sure-shot recipe to a healthy body is plenty of water, as this keeps your body well-hydrated before and after hiking. I strongly recommend that hikers pack at least a litre of water in the cooler to beat dehydration. Another thing to mention is to avoid taking alcohol or caffeine if you want to get far.
Fuelling our taste buds helps in enjoying a hike and staying full of food leads to an energetic body with longer stamina. I would advise eating foods which are rich in proteins and carbohydrates to avoid drowsiness, lethargy or low blood sugar. Here are some of the best snacks in my list:
Protein Nutrition Bars
Chewy Fruit Strips
Peanut butter granola shots
Banana sandwiches and smoothies
Almond butter Packets
Dry fruits and roasted nuts mixture - the legendary "trail mix"
Keep a victory meal that you can reward yourself with after a successful hike.
The 'Leave No Trace' Rule
The lap of nature opens its arms for everyone. The point I'm trying to make here is that you should keep the trail neat and tidy as you pack all garbage into your plastic bags. Follow the sign boards on the road, respect the wildlife and don't listen to loud music that blasts the ears of those seeking peaceful surroundings. Follow the 'Leave No Trace' principle.