The UK waters are known to be cool, even during the summers. Wetsuits are therefore, a boon for all those who participate in different outdoor activities. Activities such as surfing, paddle boarding, etc., are bearable in cold waters due to the wetsuits.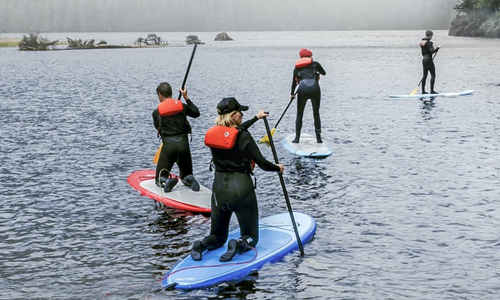 Many factors affect the type of wetsuit you would buy. It may include the density, size, flexibility and the sports itself. If you are thinking of buying one, you can consider the following things:
The Time of the Year
One of the important elements to keep in mind while purchasing a wetsuit is the time of the year. You should consider checking the thickness of the wetsuit according to your understanding of cold and warm, which reflects in your body.
Many people feel cold and warm differently. Therefore, it is best to follow the recommended thickness for every season if you are not sure of what to keep.
Check the Measurements
Make sure to check the measurement before you purchase a wetsuit. If a wetsuit is baggy and loose, water might seep in, and your suit wouldn't work properly. You should also check for the breathability quotient in your suit.
However, if your suit is tighter and restricts movement, especially in the shoulder area because of the movement of the shoulders during the activity. It is better to buy a size bigger in such cases. It should not be difficult to wear a wetsuit. However, it should not be so much struggle that you cannot get the neoprene over your shoulders and hips.
Wetsuit Thickness
It is important to check the wetsuit thickness as it is one factor that decides the amount of water that heats up inside your body. These wetsuits are measured in a ratio form which refers to millilitres, such as 3:2.
This ratio indicates that the wetsuit is three millilitres thick on the body and legs and two millilitres thick on the arm. There are different sized wetsuits by the season.
Summer Wetsuit Thickness
Mid-season thickness
Winter wetsuit thickness
There are also short wetsuits that stop at the knee and elbows. There are also different wetsuits, which are of the ratio 4:3 but are labelled as summer suits on online websites.
How Does It Keep You Warm?
Wetsuits work by warming the water between your body and the water body. There is a thin layer of water that exists between your skin and the neoprene of the suit. Because of the warmth of your body, it becomes easier to warm up the water and thus; you can remain inside the water for a longer period.
Types of Wetsuits for Sports Surfing
There are different types of wetsuits used for sports surfing depending upon the time of the year as mentioned above. Choose thinner summer wetsuits if you have a low tolerance to heat and vice versa for the winter months.
You can go for an all-rounder, which is the 4:3 suit that can be carried from April to October.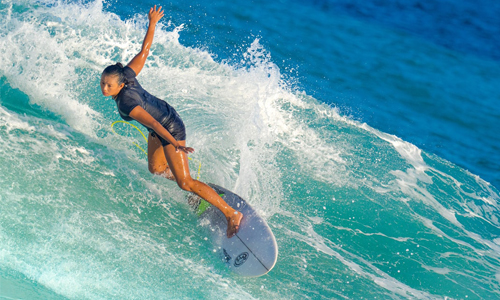 There are swim specific wetsuits that are used for kayaking, paddle-boarding, etc. You can compete with these wetsuits in triathlons. Designed as lightweight wear so you can pursue professional swimming.
Kayaking Wetsuit
These are used for kayaking. If you are getting wet and cold, you can consider these wetsuits in general as well. Start with something flexible, and you are ready! During the summer months, a short wetsuit may be a great choice as you can enjoy the heat in the UK.
Paddle-boarding Wetsuit
A perfect wetsuit for paddle-boarding, these wetsuits are useful as a full-length summer suit as you are more likely to submerge in cold water. A short wetsuit can be sufficient to keep you warm during the British summer months.
Considering Buying a Wetsuit This Summer?
Choose your wetsuit well and enjoy your watersport activity with your friends, family loved ones, or solo.