As the winter months draw in, so does the rain. With this in mind, we all need to get prepared with many of us starting with the obvious – our jackets.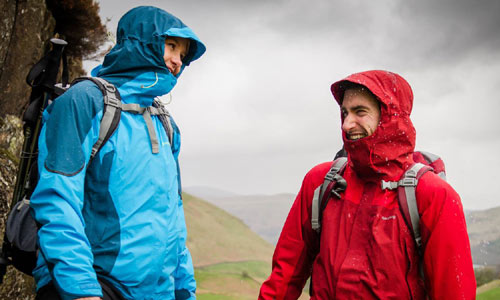 Waterproof jackets are one of the main essentials whilst we're out and about during the latter end of the year, but we need to ensure that the style we select benefits us as much as possible.
The first thing to look for is the waterproof rating of the jacket, keeping an eye out for key terms such as waterproof, water resistant and showerproof. Waterproof jackets are designed to keep you protected in all weathers, no matter how heavy the rain is. Water resistant and showerproof jackets are designed for protection from lighter rain, but don't expect maximum protection if it begins to rain heavily!
3-in-1 jackets are an option for those who are willing to spend a little extra to obtain a jacket which can be worn in different ways. As well as having a weatherproof outer jacket, they come with an insulated inner jacket which can be worn with or without, to ensure that you have that additional warmth if needed.
Another key point is to ensure that the sizing of the jacket is correct, to ensure that you can wear it comfortably and suitably, ensuring protection where you need it. For the most part, purchasing your usual size would be correct, but take into consideration how you're going to wear it before you make a decision. If you plan on using it as an outer layer over a large layering system, you may need to consider the next size up to ensure that you can wear it over other layers.
To check out our entire range of items, visit our website now where all of our items are available at discounted prices. Orders over the cost of £50 receive free shipping. If you have any questions, please do leave a comment below or message us on Facebook or Twitter!