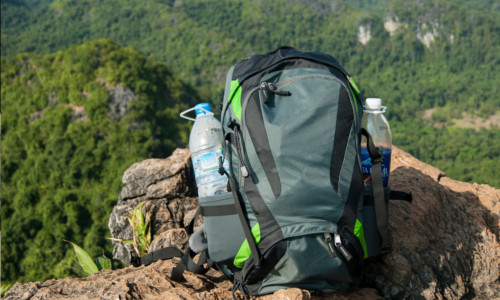 For carrying a day's supply during a hike, there is nothing better than a daypack. While exploring through the wilderness, with a daypack by your side, you can be rest assured that all your belongings will be safe.
With so many different daypacks and backpacks available in the market, it becomes quite difficult to make a selection. Daypacks come embedded with many features and you need to make a choice depending on your preferences and needs. Here I am providing a breakdown of features that you should carefully analyse before buying one for your hiking adventures.
Size of a Daypack
The size of a daypack will generally vary from as low as 20 litres to as high as 45 or 50. There is no simple way to answer the question of which size of daypack will be right for you, as it will depend heavily on the type of activity that you will be performing and the time of year that you'll be taking it out. A day hike in the summer requires a backpack that is large enough to hold snacks, water, a first aid kit, a few light layers of clothing, and other hiking essentials. For winters, you would need a much larger backpack that can hold extra accessories and kit.
Daypack Straps & Padding
For even distribution of weight throughout the body, I recommend daypacks with a hip belt and a sternum strap. These backpacks have padded hip belts for a comfortable hiking experience. Keep in mind that the added padding offers more comfort but it also has its own weight which adds to the daypack.
Pockets and Gear loops In Daypacks
It's much easier to stay organized when your daypack comes with loops and pockets designed to separate and categorise your gear. Not only you are able to store more items, but it is also easier to access the items kept in your backpack. Guard against adding too much gear on the outside of your backpack, as swinging gear can make you lose balance and fall right over while hiking.
Daypack with Hydration Capabilities
If you're especially concerned about ensuring that you stay hydrated when you're out on the trail, then it's good to bear in mind that some daypacks will come with hydration sleeves. A few brands sell backpacks with hydration reservoirs built into the backpack. Read the product specs first to make sure that you're selecting the right type of hydration backpack for your hikes. Hydration reservoirs can be used for hands-free hydration, which can be quite soothing on hikes during the summer time - and make your hiking partners jealous of the convenience!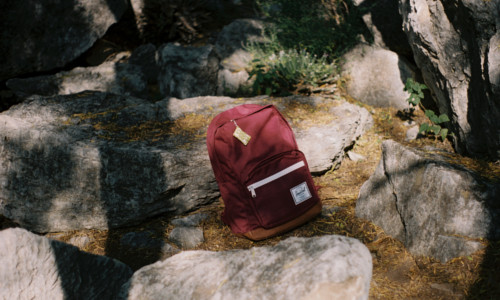 Which Daypack you should Purchase?
Choosing a daypack totally depends on the activities you will be using it in. Below are a few different types of daypacks for your consideration.
Snow Daypack: If you are an avid snow lover who can't live without experiencing the thrill of the snow world, you will find that there 'snow daypack like one that has an insulated hydration hose. You should also look for straps that are designed to carry skis, snowboards, and snowshoes so you carry your winter gear with ease.
Hiking Daypack: It is smaller in size and can hold a volume anywhere between 18-25 liters. I advise that you consider buying hiking daypacks with hydration sleeves to fulfill your hydration need, especially if you will be venturing out in the summer time. In case you are unable to find hydration capable backpacks, look instead for the ones with side pockets where you can keep your water bottles for easy access.
Climbing Daypack: A climber has very specific requirements. If you are a climber you should look to buy a backpack, which is large in size. A backpack within 30 and 45 liter range will suffice. Your backpack should have side pockets for keeping water bottles so you can keep yourself hydrated during the grueling climbs.