A backpacking checklist can be an important requirement to keep you updated for the trip and your belongings. It has been an interesting and organised way of taking care of my belongings, and it always has me covered. Although no two trips are the same, it is something that keeps you in the loop. It keeps you updated with the requirements and the items which you already have for the trip.
I have forgotten to pack something quite a number of times, and it has been something minor. But I also have battled anxiety of not packing the required things or belongings, and it is already too late to repack. If you have a checklist, it takes off a huge burden from your shoulders and assures you that it is okay. Everything is in place.
One of the important reasons to have a backpacking checklist is, it is a great help for beginners. Individuals who have just started hiking can be relieved because of the last-minute preparations or something which no one thought of, before the start.
Here are a few checklists which are important to keep in mind while you travelling next:
Backpack Gear
You can do it the classic pen and paper way, or you can print it out. There are a list of things which can be listed down on a piece of paper and checked off, every time you pack something inside your bag pack. These may include: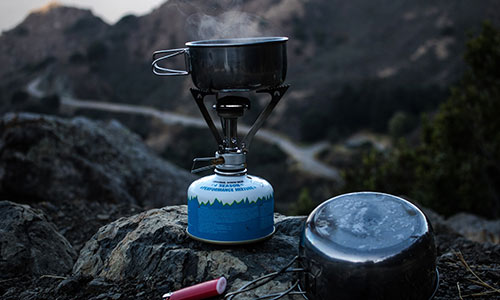 Cooking equipment
Stove
Fuel
Knife/Multitool
Biodegradable soap
Travel towel
Plastic bag to store trash
Backpacking Gear and Sleeping Gear
Sleeping bag or quilt
Sleeping pad
Pillow
Tent, guy lines, peg/stakes
Dry bag
Tent footprint
Personal items and hygiene
Toothbrush
Hand Sanitizer
Medication
Insect repellent
Sunscreen
Toilet Kit
Emergency Gear
First aid kit
Whistle
Spare battery pack
Money
Cell phone
There are more items on the list which you can make for your own. You can also include clothing and footwear if you need a detailed checklist.
Here are some more detailed information about the backpacking gear which is one of the most important checklists which you might want to know for later: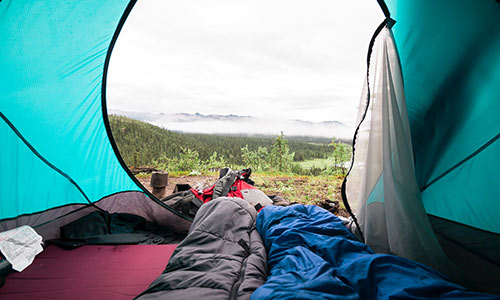 Sleeping Bag and/or Quilt
If you like to have your quilt warm, then you can opt for a sleeping bag filled with down. It will provide you with warmth and you will have a comfortable sleep. If in case you are travelling in areas which have wet weather conditions, it is recommended to have a synthetic bag to keep you dry. You should also make sure that you fit perfectly inside the bag to ensure maximum protection.
Backpack with Rain Cover
You can look at the measurements of the backpack and opt for something which is comfortable and has good storage options. You can have the right size measured, in case you are purchasing a new one, right before the start of the trip.
Headlamp and Spare Batteries
One of the essential components, a headlamp, and spare battery, will help you for a really long time. When you are outdoors and you need to continue with the post-sunset activities, a headlamp and spare batteries is a must-have for emergencies. You can charge the spare batteries whenever required.
Stove and Fuel
You can choose a small stove which is easier to carry while backpacking. Always make sure that you have enough fuel for your intended cooking plan. Places with higher altitude would take up more fuel and hence, you are recommended to use it wisely.
Knife/Multitool
A good multipurpose knife will help you with essential things, such as pitching the tent, cooking the food, etc. You can opt for a folding knife, which can be easily packed and is safe to keep with you at all times. Some knives also have a lockable blade for safety, which you can decide for.
To conclude, the above checklist is designed as a guide to help you prepare for your next packing trip. Be it overnight, or days of planning, you require a basic checklist to save time and prepare properly for any upcoming trips. Prepare well and go hiking up the mountains!