Camping Tips During Winter
Camping is fun all year round. Due to this more campsites are staying open for a longer time. If you are a fan of wild camping then, trying out these organized campsites is fun due to the facilities they offer besides experiencing nature at its best. Nothing is greater than experiencing camping and hiking at sub-zero temperatures, but these camping sites are bringing in a refreshing change with a hot shower that has great appeal when it is cold outside. Thus, if you have already tried wild camping, trying out these campsites will be fun.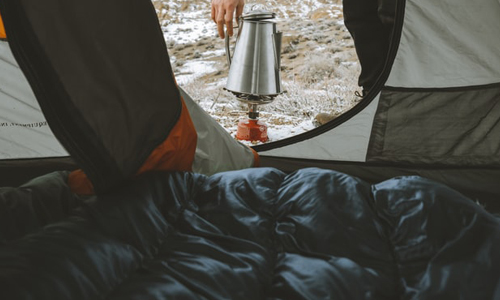 Clothing Basics for Campsite
It is relieving to put on layers of thin clothing rather than heavy jackets and woollens. This helps to adjust the level of warmth and insulation more easily and quickly. Once you have started to get sweaty, it is harmful to your health as sweat and damp clothes soak up body heat real fast making you cold quickly. So, even if you have worn all the right and heavy clothing, layering up the right way is the key to warm and comfortable campsite fun.
Bedding Guide
Natural fills and down in the sleeping bag to increase insulation are not reliable options as natural objects tend to get wet or even damp quite quickly. Once it gets damp, it starts to lose insulation and warmth very quickly. So in that case, relying on synthetic fills rather than on natural fills is the most viable option. You can only use the natural fills if you are confident that you can keep the sleeping bag dry.
Also, you need to remember that, sleeping in mummy-shaped bags is not the best thing to do. It hugs your body like a cocoon and you have to sleep with your head inside. Once inside you can get sweat and there is less space for body movement. Head inside the sleeping bag also means that you have to breathe inside that is pumping damp air every second reducing the warmth and insulation. Vent out the air from inside the tent as much as possible as it might reduce the temperature inside and you will have to face an unwelcome frost like shower in the morning. Sleeping bag liners can make all the difference in the world. Sleeping liners trap insulation inside the sleeping bag preventing the cold from the ground to take over.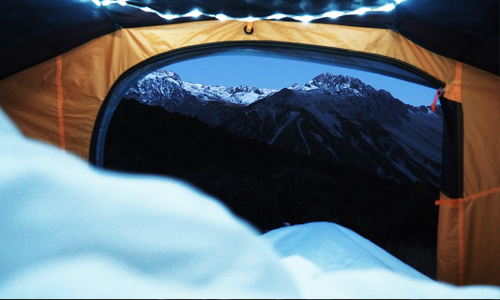 Activities to Keep Yourself Warm
A little to light exercise helps you warm up your body and avoid getting frostbite. So, try to move as much as possible. It helps blood to reach places and adjust your body temperature to make it warm. This will also help you warm up your sleeping bag. However, you must keep in mind that overdoing exercise will make you sweat, which might have a severe reaction. Thus, keep the activities from light to moderate.
In between trips, store your sleeping bag in a large cotton bag or mesh. This will ensure that the insulating value stays intact and does not lose its warmth.
Summary:
When you are camping outside during winter, it is mandatory to pack all the necessities and a few extra pair of warmers will be best. Remember that even camping in the sub-zero temperature is not impossible if you know what to pack and what to do in the time of need.