My family used to camp a lot. The breath-taking landscapes and the beautiful skies were all that it took to fall completely in love. But I had never realised this as a kid, that a four-week long camping adventure would be so epic and eye-opening. I still remember how fun it was with my brother, my parents and my dog Fluffy on the road all day-long.
Camping for a month straight means staying in innumerable campsites,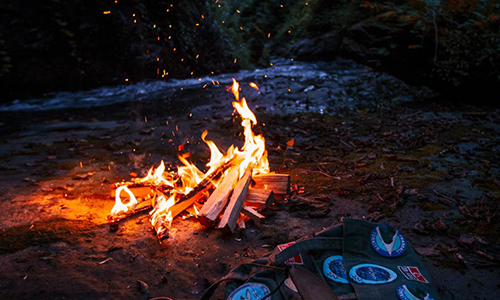 exploring new and undiscovered landscapes and finding the best views. However, there are some lessons I learned on that trip that have proved to be useful throughout my life.
Embrace the Present Moment
Scratches down your legs and being covered in dirt is all a part of being outdoors all day long and staying at a campsite at night. You can always wash yourself when you get home and the wounds will always heal in due time, that doesn't mean you don't embrace this quality time you have to spend with your loved ones.
Squeeze the Oranges if There are No Lemons!
Don't feel low if you can't find what you came looking for, instead appreciate and look for the things that the place has to offer. Be sure to keep clicking photographs because they are the most cherishing but note the memories you made along the way.
C'est la Vie (Seize the day)
With our hectic schedules, it is hard to focus on the beautiful things in life. But little trips like these prove to be good to de-stress and being out in the nature acts as a cherry on the top. Lying there, in your sleeping bag, with a view of the clear night sky, stargazing and sharing heartfelt moments with your family is all that you can ask for when you take a break from your busy life.
When life gives you detours, learn to roll with them
Your plans might never pan out the way you had imagined before hitting the road, there might be multiple detours and unexpected bumps through the journey. So, it is only right if you keep an open mind and learn to roll with it and don't compromise on the fun. The detour might prove being more fun than the original plan.
A firm structure is the result of a good foundation
What you sow is what you reap and laying a firm groundwork is always going to be helpful in every situation, be it the tent you are supposed to sleep in or tackling any glitches in the weather. If you don't have a solid foundation, everything you build on it is probably susceptible to damage.
Campfire barbeques
I don't know why but since a very young age, my weakness is a good old plate of fresh meat roasted over the campfire after a long day of trekking, waterfall swimming or cliff diving. But I wouldn't mind settling for a warm marshmallow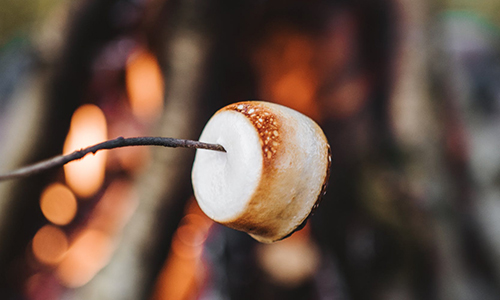 at night. Trust me, there are never enough marshmallows when you are out camping.
There can never be too less or too many lessons when you are playing the game called life. So, my advice to all the readers out there is, live this life, embrace every moment and let inspiration come from wherever it may come.