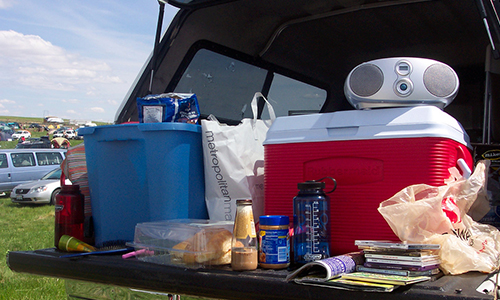 Summer brings a lot of opportunities for biking, hiking, paddling and camping. But to make your camping experience worth remembering, I have created a list of few most essential outdoor gears that you need for summer camping.
Vacuum Water Bottle
It is essential to store a sufficient amount of water when you are camping during summer. Along with this, it is wise to invest in a good quality insulated flask which can keep hot drinks hot for at least 6 hours and cold drinks cold for 24 hours. Hydro Flask Wide-Mouth Vacuum Water Bottle is an excellent option which is BPA free.
Campfire Defender
A campfire defender is a multi-purpose tool. During summers you can use it to cover the campfire and protect the embers and ashes from jumping out. It can also be used during snow and rains to protect the campfire. And if there is no water resource around your campsite, this can be used to extinguish the fire as well.
Vertical Hiking Shoes
Invest in good hiking shoes which offer you exceptional rock protection while being breathable, durable and comfortable at the same time. The shoes must be light in weight and should have good traction ability. If you are not comfortable with your feet, then you can never enjoy your camping trip.
Good Camera
To capture the best moments in life you need to have an extremely good quality camera. Your camera must be able to capture zoomed as well as the close-up shot with clear detailing. When you have crystal clear pictures, you can surely relive your camping moments while seeing them.
Mini Espresso Pot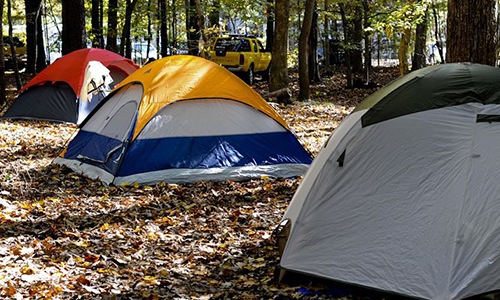 For all the coffee lovers carrying a mini espresso pot can be very useful. This espresso pot has stainless steel design which makes it durable and long lasting. You have to fill the pot with the espresso ground and place it on the campfire. When water will boil, it will automatically pour the coffee out of the spout.
Camping Knife
A Camping knife is essential as it will come in handy to cut fruits and other foods whilst cooking.
Sleeping Pillow
For a comfortable and good sleep you must have an ultra-light pillow which can be inflated through the air. The pillow must be foldable to a small size so that it can be packed in the bag easily. Invest in a good comfortable pillow to feel fresh and energised as you wake up in the morning.
Portable Shower
Camping during the summer can make you sweaty and create unpleasant body odour. So to refresh yourself, you can buy a portable shower, which works through pressurisation and does not involve batteries, gravity or hand pumping. Also, you can use it to clean your dirty utensils and gears.
Camping Stove
A powerful yet compact stove in an absolute must gear for summer camping. This enables you to cook fresh food for yourself. It is effective, especially at campsites where you cannot build a campfire.
Charging Station and Lantern
For recharging your gadgets using the USB cable you must have a power bank for yourself. Now days you get a portable charging station, which has the facility of lantern also. The lantern will emit 250 lumens on the top setting and 10 lumens on the lowest setting. You have to charge the lithium-ion battery at home before leaving for the camp.
So, these are all the essential outdoor gears that will take your camping experience to another level and let you have the best time of your life far away from the city buzz and traffic.