On my last trip to the Comrie Croft, I came up with a brand-new bale of ideas for your adventurous soul. This time, I am taking you to Comrie Croft, a wonderland hidden in the heart of the UK, to give you 6 awesome camping tips.
Comrie Village
Yes, to be precise, Comrie Croft is beautiful but the beauty is magnified when you search for its soul in the intricate details, one such being the Comrie Village. As you head into the back of the area, the path leads you to this sparsely populated area where the woodlands, the waterfalls, and the land collaborate to form a paradise.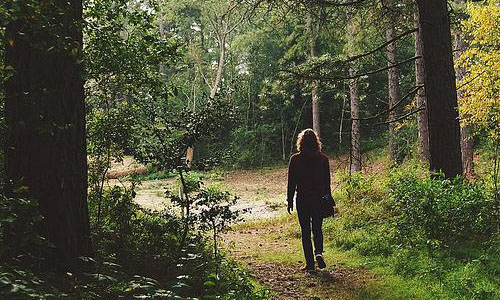 Family Time in Katas
This is your perfect chance to give your family the quality time they have been asking for, scooting into one of those tipi-style tents known as Nordic Katas that come with alpine beds and archaic stoves. Detoxify yourselves from the chaos of the city and engage with nature. You will find the Katas to be suitable enough for 4 people and equipped with all the necessities. That includes cooking, bedding, and even hot showers.
Multiple Pitching Areas
If you are not someone who doesn't want to spend on the Katas, bringing your tent can have its perks. There are overall 3 mesmerising areas where you can set your camp and enjoy a breathtaking view: Woodland pitches, Low Meadow, and High Meadow. You will also find individual fire pits in these areas.
*Please ask before you collect your firewood. Let's not breach the sanctity of the place*
Visit the Perthshire Countryside
The nearby Perthshire Countryside is a sight to behold. Surrounded by the flora and fauna, there is a strange sense of calm that floats in the air. Unique and rare bird species are often seen in this area and now and then you will find yourself stopping only to be lost in its surreal beauty. The countryside is guarded by a large metal gate, and through it, you can see ponds that escalate the vision of the place holds. It is reminiscent of the times when life was perhaps far less hectic when one could spend a moment or two writing about their day amidst the tranquility.
Bike Riding or Hiking
What is a trip to the UK if you have not indulged in hiking or biking? With a spread of over 200 acres that is silently guarded by the green wilderness, there is ample space to (re)discover your biking or hiking skills. And while you are at it, be prepared to meet deer, squirrels, kites, and other members of the inhabiting wildlife. For bike riders, some trails have been made specially to explore. And, when you are done and exhausted with these activities, don't forget to pay a visit to the Tea Garden Cafe, a place that smells of homemade baking and fresh coffee.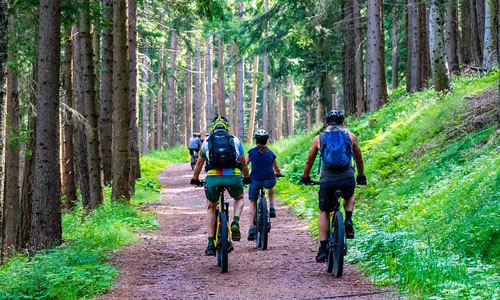 Downhill Running
For adrenaline junkies, I would recommend running downhill. Apart from the continuous jolting, you will also get to enjoy the unparalleled scenic beauty that extends endlessly. It is almost like you are in a period drama set. This is also a wonderful way to have your body working those muscles.
A stream of fresh water flows nearby. You can sit there, enjoy a picnic, and take in the serenity that surrounds you before you are ready to head back to your world.