Camp Sleep Is a Natural Sleep Therapy
Wish to get quality sleep? Embrace the Nature.
Day to day hassles of life barely let us sleep tight. With introduction of scientific ways to get better sleep, the natural ways are being ignored. However, science itself believes that quick and deep sleep is always good for your health. One of the best ways to sleep well is sleeping in a camp under the natural climate i.e., peaceful and quiet environment, natural lightening and fresh breeze.
Camping Re-Energises Your Body and Soul
Natural light plays a vital role in signalling our body to refresh or take rest whenever necessary. The reddish orange light of the evening signals the body to reach the bed and sleep well until we refresh again at the wake of blue light in the morning. In the old times, people used to go early to bed so that they could wake up early in the morning. The same formula applies today, things have advanced, but Mother Nature is the same. Sleeping in the camp under nature would fix up your body and completely refresh your soul.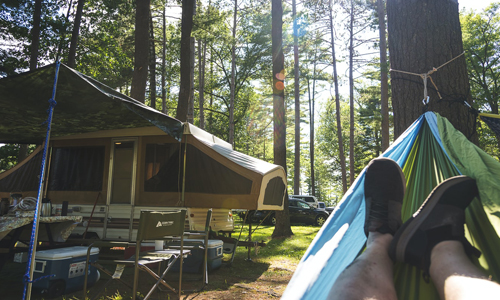 Fresh Air Brings Fresh Thoughts
According to yoga experts, we should practice deep breathing. It helps in more intake of oxygen in the body. Moreover, according to them less intake of oxygen leads our body to several illnesses. Therefore, sleeping in a camp in natural climate would offer ample oxygen to your body and would refresh your mind and thought. In short, better mental health leads to more productivity.
The Lesser Screen Time Leads to Better Sleep
We all are fond of frequently taking out our mobile phones from our pocket and scrolling through the screen even when there are no important notifications. This has become a habit and you can't do away with it so easily. But when you are camping, you will be inclined to enjoy the nature rather than using your phone and that is where it takes you to the whole new experience of peacefulness. Less clutter would offer less stress to and better sleep.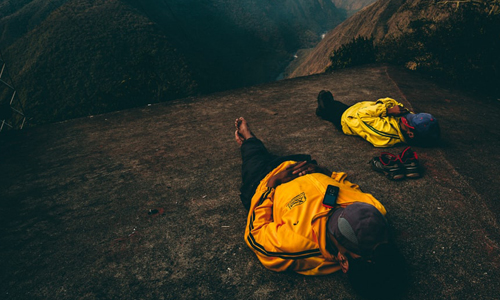 Natural Music Is Always Soothing to Your Ears
While you are in your tent, you would not like to put on your headphones. Rather than that, you would love to hear what the nature has to say. The whistling sound of birds, soothing & gentle breeze, rustling of leaves and most importantly the silence all around. Nature is the best musician, isn't it?
Here Are a Few Tips to Help You Get Comfortable Sleep While You Are in a Tent:
Put on only the base layers. This will help your body heat to make your sleeping bag warmer and cosy.
Eat well before you go to bed. It will put your body to work and make you feel a little drowsy and sleepy.
Ensure your camp is properly closed from the inside while you sleep.
Give your worries a break so that your worrisome thoughts don't mess around with your mental peace.
Keep your mobile phone on vibration and try not to check it except in case it is necessary.
Imagine all good things that you have planned for the next day and enjoy being with yourself.
I am sure after reading this blog, you would want to pack your bags, head to a camping site and explore what nature has in store for you. I can assure you that sleeping in a camp would be an altogether a different experience, which you'll never forget.