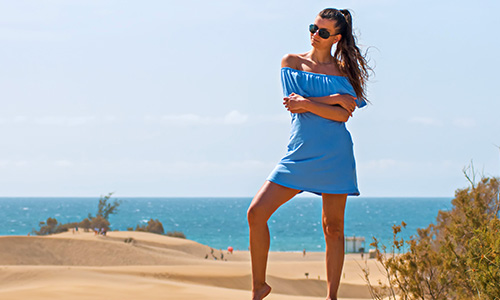 Breathable fabrics not only help keep you cool but provide comfort, especially when you are moving or doing some kind of activity. For protection from the sun you have to choose the right kind of clothing that fits you perfectly.
Here are some factors that you must consider before buying clothing for warm-weather activities:
Check the Fabric Weight and Construction
Wearing tighter knit fabrics or thicker fabrics will only add to your discomfort and may probably cause rashes or allergies if you wear them too long. To gauge whether the fabric is breathable or not you can lift a piece of clothing in light and see if it passes through it. The thinner the fabric the more breathability you will get.
Find Moisture Controlling Fabrics
Breathable, lightweight-fabrics help reduce sweating, but the moisture-wicking fabrics go even further and take advantage of the body's cooling mechanism to evaporate moisture.
Look for Correct Fitting
If all you are going to do is relax, then opt for much more loose fitting clothes; those opting for moisture wicking clothing must find a fit that stays in contact with your skin so that it can do its job. However, it is not necessary that the garment should be skin-tight.
Buy Clothing with Air Vents and Mesh Panels
Clothing specially designed for sun protection contains strategically placed zippered air vents and mesh panels. If you plan to do physical activities, it is advised that you buy such clothing that will give you comfort.
Pros and Cons of Breathable Fabrics
Reading about some of the characteristics of a variety of breathable fabrics will help you make the call on which one to buy. Below are the most commonly available fabrics with their pros and cons:
Cotton
Pros – durable and soft fabric that is easy to care for. Versatile in nature and is breathable.
Cons – not good for those who want to do some physical activity that will result in excessive sweating. The fabric absorbs moisture, causing it to become irritable after wearing for a while.
Polyester and Nylon
Present in almost every active-wear clothing.
Pros – helps resist abrasions and pilling. Easily wicks moisture and dries quickly.
Cons – retains oduor and less soft than cotton. Breathability varies depending upon the size, weave or knit.
Rayon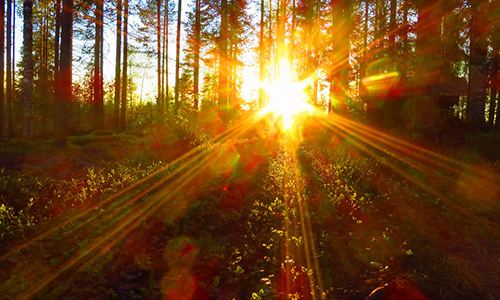 Used in blended form to achieve different characteristics; Made of highly processed plant-based fabrics.
Pros – dries quickly, easy to drape, moderately breathable, silky texture.
Cons – requires dry cleaning, less efficient at wicking away moisture than polyester and nylon fabrics, gets easily wrinkled
Linen
Popular fabric used for making casual summer wear. The fabric is derived from the stalks of flax plants.
Pros – durable and has greater breathability because of its large fibers. It is incorporated in clothing styles for more breathability through open weaving style.
Cons – absorbs moisture like cotton, wrinkles very easily. Poor choice in case you are wearing it during a physical activity that results in heavy precipitation.
Silk
Used in underwear and upscale casual wear.
Pros – lightweight, soft and breathable characteristics.
Cons – retains odours, requires hand washing, fragile material and does not wick away moisture.
Merino Wool
Mostly used in long underwear and winter wear and has a soft texture.
Pros – summer worthy, lightweight, breathable