When that time of the year comes, with mercury level is all-time low and there is nothing but, snow all around, there are only two choices left for survival. Firstly, you surrender to the cold and hibernate in your houses with your warmest socks and a cup of coffee. Or another, thing you can do is bring out your extreme weather gear and brave it.
Man's ever trying attitude to master nature has brought us quite a few interesting outdoor gears. And, that is not all, the technology is still evolving. Thus, you now have all the more reason to get out and face the chill when some of the awesome cold weather gears are with you. This guide will give you the best of cold-weather gear so that the freezing weather becomes just, another day on earth, for you.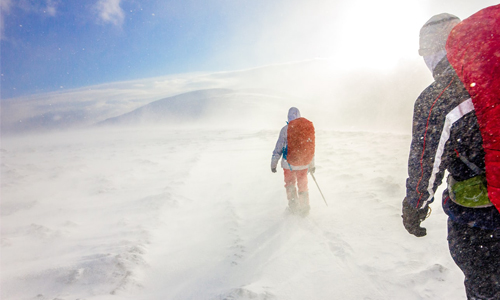 Introducing the Cold Weather Gear
Remember, to make the most of your cold-weather gear is to use it wisely. And, by wisely it is meant by layering up! Think of yourself like an onion when you are hitting the road on a cold winter morning, layering will help you keep warm and enjoy the outdoors as well. Layering with multiple thin layers will just do the trick rather than just using one heavy jacket.
Start with Base Layers
A base layer is practically your shield against the cold weather so it should be comfortable and snug. This will leave no chance to expose your midriff while reaching up and worst, bending over. A good base layer helps you regulate your body temperature and also fight the sweat. Moreover, it comfortable to wear for long hours without making you feel itchy.
Top It Up
Make the most of your base layers by layering them up with an ideal mid-layer. This will help create a vacuum of warm air between layers. Choose the material of synthetic fleece for mid layers that will absorb the excess moisture build-up due to sweat and will not restrict any movement due to its lightweight composure. A fleece top and a fleece pant will help you save from the cold without adding any extra weight while moving. Always keep in mind the factor of breathability while choosing your mid-layers.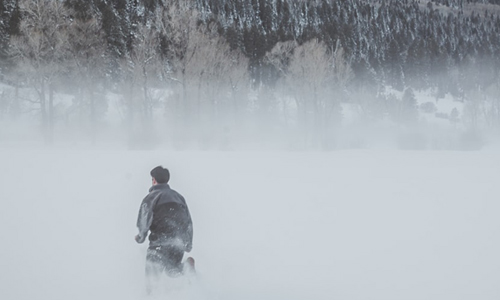 Insulation Layer
Choosing an insulation layer depends on the weather conditions you are facing. If the winter you are experiencing is dry then, a hooded down jacket will do the trick. On the other hand, if you are facing wet winter conditions, go for synthetic layering.
Either way, make sure you are investing wisely in the insulation layer as it will balance the weight and warmth ratio and should fit perfectly on top of the mid-layer creating a comfortable outer shell.
The Final Layer
Given that you have successfully layered yourself with base, mid-layer, and insulation, it is now time for the final seal. The outer layer will wind up your extreme weather gear nicely given that it is water-resistant and windproof. You will get two varieties of a shell, hard and soft when it comes to final layering. The softshell variety is more breathable than the hard shell and the former being both water-resistant and windproof.
If you are into high energy activity during the winter, accompany your attire with other cold-weather accessories like headgear, socks, boots for the ultimate face-off with the winter.