Roads and well-defined coastal routes not only connect two cities or places but also make a significant impact on the economy. It is a story of a walking campaigner – Will Jackson, a member of a Ramblers club in Scotland who has spent last few years in developing the 147-mile coastal route of John O' Groats.
How It All Started
At present, people have to cross 811 miles or 1305 km walking from South to North from Land's End Visitor Centre to John o' Groats of which the last 120 miles stretches along the A-9 Trunk road that is for the most part without a pavement that could separate people from the 60 mph traffic. As I walked through the road, an idea of building a new waymarked route along the coastline and away from the road strike me. I thought that there should be an appealing and safe way to traverse the distance between to finish the Land's End to John o' Groats walk.
I started building a plan and organised a group of friends and volunteers who were ready to work on the 14-stage route. As the route in this area of Scotland is filled with long grass, bracken, fences with barbed wires, it would be quite challenging to cover this off-road area on foot.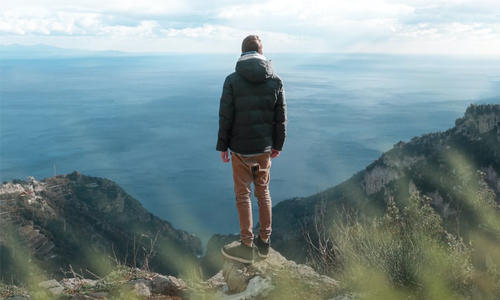 Navigating the Coastal Route
As the work progressed, many new organisations like Wick Paths Group, Inverness Ramblers, The Easter Ross Rights of Way Association and Sutherland Walkers' Group, have volunteered to build the route that will make it easier for a typically fit hill-walker to traverse the distance . We have been successful to place 100 stiles and marked the way till half of the 14-mile route. Volunteers have built around dozen bridges with the help of co-operative landowners and contractor- Far North Fencing.
However, a few landowners (4-5) have not been co-operative that has resulted in still having barbed wire fences instead of stiles that walkers need to climb over by difficult methods. However, this is just a small part of obstacles in the route.
Presenting Variety of Beautiful Landscapes
What makes the John o' Groats Trail so attractive is that it passes through a variety of landscapes that include waterfalls, sand dunes, sea arches, and natural harbours. Walkers can't resist/restrain themselves from appreciating Needle—Britain's one of the largest sea arches and geos where coastal cliffs show steep sided cleft due to erosion leading to the formation of unique inlets.
You will love the beauty of Clyth Harbour that is one of the oldest herring rock-carved fishing harbours, pristine in nature and to be enjoyed for their mesmerising beauty.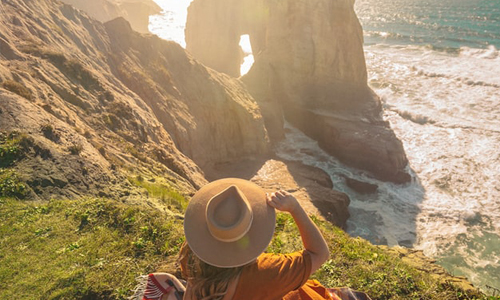 Building Bridges between Hearts: Boosting Economy
We believe that the route will not only provide an easier trail for walkers, but will also boost the local economy. As the far north area is a neglected one, the coastal route will bring more walking tours and expeditions to the area. It will enhance interaction and cultural exchanges between local people and tourists or foreigners.
Each of the 14-stage of the new John o' Groats trail ends at a settled area where walkers can easily avail various services and also interact with the people. I believe that this route will be recognized officially by the Scotland government getting the government or council sponsorship. Who knows, it might become one of the Scotland's great trails.