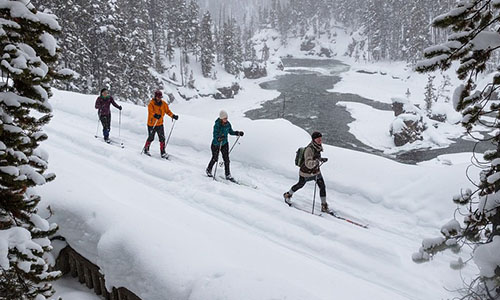 Here are my favourite winter activities which are perfect for the whole family.
Winter Hiking
Winter hiking is a perfect way to refresh yourself in the pure atmosphere and explore the natural scenery. You will return home with incredible experiences and memories of the time spent together with your family. If toddlers are a part of your family, choose the kid-friendly hiking trails.
Ice Fishing
The little members of my family love ice fishing. You have to make an opening in the frost on a frozen lake and pull a fish. Make sure you and your kids are well-protected in the freezing outdoors. You can check out the lakes that offer ice fishing sessions. This would eliminate the requirement of carrying ice fishing gear.
Skiing and Snowboarding
Skiing and snowboarding are the most favourable outdoor activities in winter. Both children and adults love gliding on snow with sticks and a snowboard. Don't forget to wear a helmet, no matter how steep a slope is.
Sledding
Children of all ages can enjoy sledding. It is one of the most lovable winter sports. Your kids will sit in a sledge and slide down the slopes.
Ice Skating
Ice skating is slightly more challenging than the other activities listed above. Adults and school-aged children will enjoy them the most. Wearing protective gears like knee and elbow pads, wrist guards, helmet, etc. are crucial to prevent injuries.
Play Football in snow
If you want to indulge in an activity that keeps your warm and entertained, play football, soccer, or baseball in the snow. From toddlers to adults, it is suitable for all. I always take a bright coloured ball as it is visible from a distance.
Winter Festivals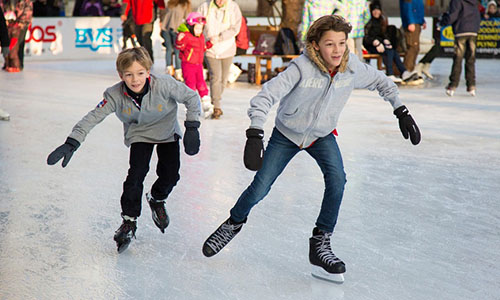 You can also take your family to a winter festival like a Christmas Carnival. You can enjoy different winter outdoor activities at the carnivals like sledding, ice skating, skiing etc. If you want to taste delicious food, you can attend the winter food festivals.
Enjoy these outdoor activities with your family this winter and return home with unforgettable memories and experiences.