Cape Town
When you hear South Africa, the first place that pops into the mind is the picturesque beauty of Cape Town. It is known famously for the efforts put in by the Bicycle Cape Town organization which encourages everyone to use bicycles for promoting eco-friendly behaviour. You can ride through some of the best bicycle routes in the city which provide bikers with great facilities and services along the way. There are options for both leisure riders and professional cyclists. It is great to enjoy these trails that lead to the Misty Cliffs, Cape Point Nature Reserve and the Chapman's Peak.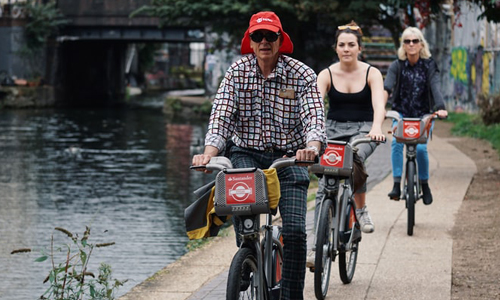 Dolomites
The beautiful and scintillating Dolomites in Italy is a heavenly abode for any cyclist. The Dolomites have been named as a UNESCO Heritage Site and deserve a visit at least once in your lifetime. Situated in Northern Italy, it is a breathtaking and astonishing mountain range that in the Alps. Although there may not be many flat routes for you to explore in Dolomites, there are a few challenging routes for the professionals or keen riders like the Stelvio, the Fedaia climb and the Sella Ronda Loop.
Girona
Lying in between the Pyrenees Mountain and the coast of Costa Brava, is the beautiful city of Girona in Spain. Girona is a hub of great roads, with an excellent climate around the year and is surrounded by a tranquil mountain scenery above the smooth country lanes and filled with interesting trails for biking and hiking. Girona is closer to Barcelona, it has a rich history along with a great cultural background and delectable cuisine for you to enjoy while you are there. This place has a mesmerising blend of flat, long roads followed by some rolling terrains that give you the thrill of riding. The famous routes to be tried here include the Rococorba climb, Mare de Deu del Mont, the Coast Road and the Els Angels route. Filled with the beauty of Girona, riding on any of these routes is an absolute pleasure.
Morzine
Morzine in France lies closer to Switzerland and has perfect roads for road-biking and mountain biking. It is a great place for indulging yourself in adventurous outdoor-sports along with scenic beauty of the Alps. There is a whole terrain filled with several mini climbs and a few flat stretches that are hard to miss when you visit the place, especially with Mont Blanc and its mountainous beauty. Some of the must-visit trails here include, Col de Joux Verte, Col De Ramaz and Ventoux.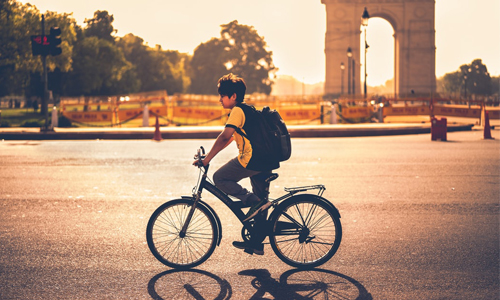 Highlands
Scotland is the perfect place to visit if you love the outdoors. There are tons of camp sites, trails, and countryside walk-throughs that are enjoyed by many throughout the year. With its fabulous landscapes, Scotland is brimming up with great cycling routes, both on and off road in the midst of the beautiful countryside. It is easily accessible to the nearest city airports and you can even access the culture and enjoy the local cuisine on your trip. The adjoining Islands of Mull and Skye have some good biking routes to follow along with the Lochs and Glens North of Route 7.
Although, there are many more places I wish to include in this article but for now, add some of these to your bucket list and I promise, you won't regret.