The season of snuggling is here! With the temperature dropping down, it becomes hard to stay motivated for fitness! And why not? All the warm food on lazy winter mornings in a blanket, we tend to love all of that. But we are not bears with massive eating habits and layers of fat on top! We got to move, no matter what! Exercising in winters may seem daunting, but if you do it right and on time, it will bring you ample health benefits that you can imagine!
So, if you are the one who wants to beat the winter blues, here are the top 5 reasons that will keep you motivated throughout the season.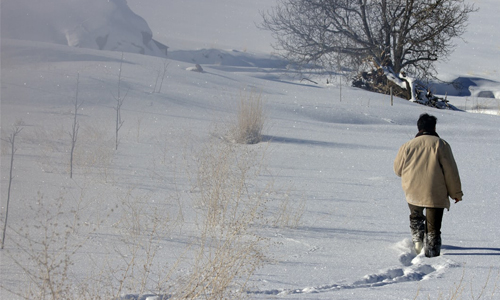 Let the sunshine vitamin soak in
You might have heard someone saying "I am soaking Vitamin D" on a bright sunny day, correct? The easiest source of vitamin D other than the limited food source we have is the sunlight. We know how we all run from the sun in summers, but winters come with a shining bright light that motivates us to step outdoors and give us a reason to smile at the sunshine. It makes the bones and muscles strong while keeping your skin healthy and immune system strong. A little bit every day goes a long way!
Get that blood flowing
You know how hard it is to get some heat to your body in winters, but you can completely nail it doing a workout. The rise in the body temperature when you exercise is far more relaxing and soothing than lying in front of the heater or having a warm bubble bath. So, get your gear up and head outdoors to get that blood flowing and heart pumping!
Beat the winter blues
It has been said and proved that 45 minutes of exercise each day could transform your health parameters a big time. Winter is the season that comes with the hibernation feels. But you got to beat that this time with a power-up fitness routine. Daily exercise with a little fun added to it will definitely cheer you up and help reduce your anxiety, depression, and also de-stress your brain.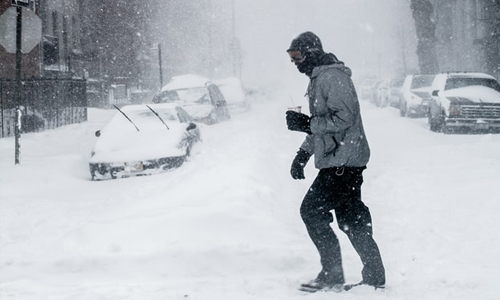 Say goodbye to infections forever
Research proved that a regular fitness routine helps the immune system to get better and stronger in order to keep you away from common diseases and flus. Exercising regularly gets your blood pumping while preparing your body to fight against the infections. To give yourself that head start whenever the flu hits you, get yourself going for long-term effects.
Avoid weight gain
It's tough to turn back on the delicious and mouth-watering food, especially in the colder months. No wonder it is called the 'winter weight gain' period. After all, in the lazy winter season, it makes us feel good, isn't it? So, if you don't want to miss those added evening treats that too without gaining any weight, the only way to make up is to increase the amount of exercise. An average person gains 3-4kg weight in winters. If you don't want yourself in that list, exercising in the winters despite how much you love to snuggle up in your cosy blanket will keep you on track!
We hope you will be able to get up and maintain an active fitness routine to stay in shape! Do anything you like, be it hitting the gym, going on a long run, or joining the Zumba classes this winter to keep up with the normal routine without losing your health! Happy Winters to you!