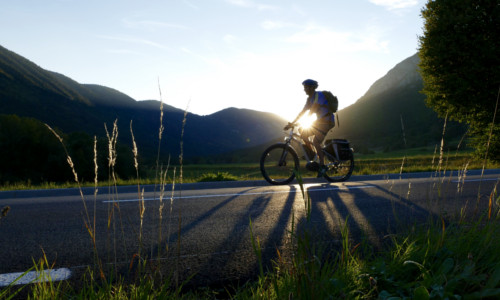 As a cyclist, you need to check if the seat is comfortable and the saddle is easily adjustable. If you want a smooth ride with good speed, you need to follow a few tips that will be instrumental in improving your cycling experience. Your's truly is a cyclist and know a few tips which I am sharing here:
1. Levelled Seat
To begin with, you need to loosen the seat clamp bolt to level your seat appropriately. Tighten the seat bolt afterwards.
2. Seat height Adjustment
Ideally, the seat height will bend your knee below the pedal stroke. While performing this motion, your leg will be at about 90% of full extension.
3. Forward and Backward Adjustment
To ensure a correct seat adjustment, put your knee in the front of the pedal along with the crank arm which is parallel to the ground. To adjust your seat forward and backward, you simply need to loosen the seat bolt to slide fore-and-aft as suitable for your comfort and requirement.
4. Breathing Before You Start
Focus on breathing consciously. Take time to stop and smell the fragrance of red roses whenever you pause for a little break. Practice taking deep breaths as you inhale positivity and exhale stress for a clear mind and active body. You can feel the difference by trying short breathing breaks, followed by drinking water.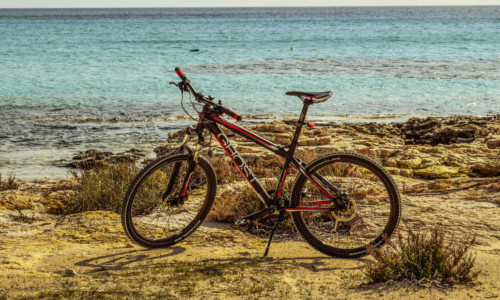 5. Handheld Pressure Gauge
Investing in a good pressure gauge is a great way to safeguard your bike riding experience. Make sure you know your tire pressures and purchase a portable pressure gauge which is accurate and requires moderate effort, neither too much nor too little. The right amount of pressure leads to incredible speed, comfort, grip and enthusiasm. It is very well said that 'You win the race with your feisty spirit and conviction; effort follows later.'
6. Saddle upgrade
Cyclists often make the common mistake of taking their saddles for granted. Riders tend to use the saddles for many years without paying attention to its shelf -life and decreasing quality with time. After a certain point, the saddle must be replaced, or upgraded to a new and better ones that has a strong grip and is comfortable as you pedal along.
7. Change postures often for road riding
For cyclists who're riding on the road, I suggest maintaining flexible sitting postures for 20 minutes approximately. This will ease your stress by movement. By doing this, there is much less risk of tightening muscles or pulling hamstrings or any other damage. Healthy body is a necessity for easy riding - or even riding at all, for that matter.
8. Speed clean your bicycle
The time has come to clean, repair and fix your bicycle. Lubricate the chain to enjoy a peaceful ride by keeping unnecessary noise, that causes irritation, at bay. Fix your loose or broken chains, wipe clean the filth from the frames. Spend a little time catering to the needs of your cycle to keep it in good shape for the next ride.
9. Post-ride exercise
Try keeping your knees towards your chest as a posture to stretch and liberate the pelvic muscles which have been restrained during the ride. This is also called the child pose. This is a fun little exercise after a cycle ride, as it provides relaxation and invigorates your muscles, at the same time, for the next ride.
With the bright hopes of getting absolutely ready and geared up for a fast-pace cycle ride, the aforementioned instructions will motivate the ferocious racer hidden inside your core, while traversing through picturesque visuals and becoming an expert cyclist.