Backpacking Guide for Beginners
Travelling is something that you can make diverse. Adding different itineraries, modifying your plans, coming across unique adventures, and have the courage to face the challenges every minute makes you a perfect discerning traveller in the outside world. It's the dream of almost every person to travel the world, including you, to explore the beautiful destinations, and meeting new people so that you have something to remember when you get old. Nowadays, traveling has changed its ways. Out of all, backpacking is the best way to spend your holidays these days, starting your journey from a specific point and going everywhere you like to, stay there if it's good, and leave if you want to see more. That's backpacking, the feeling of freedom. But true to its word, for a perfect backpacking experience, you need a backpack. Among all the destinations where you can head to for a backpacking experience, it takes a lot of thought to pick the right one. Starting from the frenetic cities with endless beauty, reckless adventures, breath-taking nature views, and modern wonders, the countries all around the world with great thrilling activities in the lap fixated the backpackers towards themselves. One more thing that makes backpacking perfect is the economical accommodation and convenient commuting options according to your choices.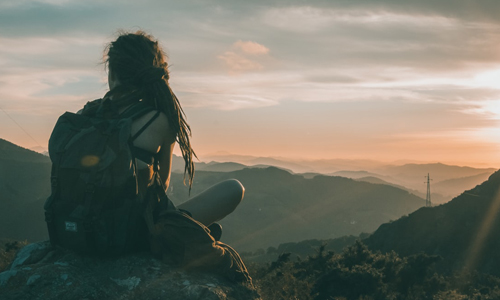 So if you are ready to explore your hidden side of being a backpacker despite having a tight budget, you can step out of your home for an equal measure of excitement and awesomeness. Helping you to do it right, here are some golden tips that you should consider before backpacking:
Choose the Destination First
Planning the perfect backpacking trip can be very much intimidating when it comes to venturing out in the world on your own. But it can be simplified once you decide the place where you want to go. I know that there are innumerable places that can make your adventure worthwhile and leaves an impression on your heart. And when you have a lot of options and advice about where to visit for the most overwhelming experience, choosing your path will earn you some brownie points. Let's say, if you are choosing Europe to be your next backpacking destination, it is smart to gather all the knowledge starting from travel, accommodations, food, places to visit, medical help, safety quotient to what time would be favourable for visiting. Once you figure out the most essential part, you are all set to go!
Better Know the Weather
The next best thing that you can do after selecting the destination for your backpacking trip is a quick research on the weather conditions. Firstly, it depends on you, whether you want to explore the warm sunny days or want to snuggle up in the bed while trying the amazing food and enjoying breath-taking snow views. But one thought that should never leave your mind before backpacking is carrying weight. Whenever you are backpacking, never forget that you have to carry your luggage on your own, therefore, it is necessary to pack light as much as you can. While heading off to your destination, a quick weather check will save you a lot of time and money. If you are choosing Canada as your backpacking place, you might not find the same weather conditions as you last checked. Maybe it is sunny, or maybe you will experience the downpour that means your tee and shorts will not help you. So, checking out the weather conditions before you set your foot outside will be helpful for you!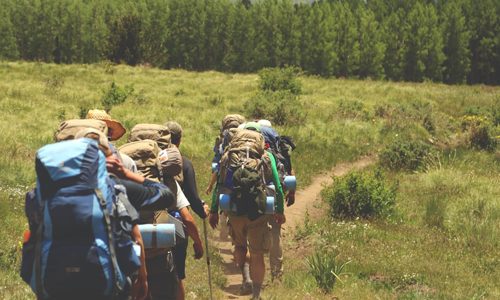 Set your Budget
We all know how hard it is to work the whole year and save money for a teeny tiny hope that we'll go for an adventure trip at the end. But, it is beneficial that you set up your budget before heading out. Having a rough idea of how much you can afford to experience the best moments of your life will always turn out to be useful. If you have a low budget, it is quite obvious to think that it will take all the fun out of your trip, but that's not the case if you are a little careful and adjusting. One thing that you should opt for is to book your flights at least 6 months before to get cheaper rates. Book accommodations at hostels, eat at local stalls and walk as much as you can before your legs scream out for some rest. Don't keep your budget too rigid when you head out for exploring the best experience of your life because it is the last thing that you want to miss out to save the money.
So, it doesn't matter if you are backpacking for the first time, follow these tips given above for a head-start and get ready to embrace it all!